what is happening in morocco?
---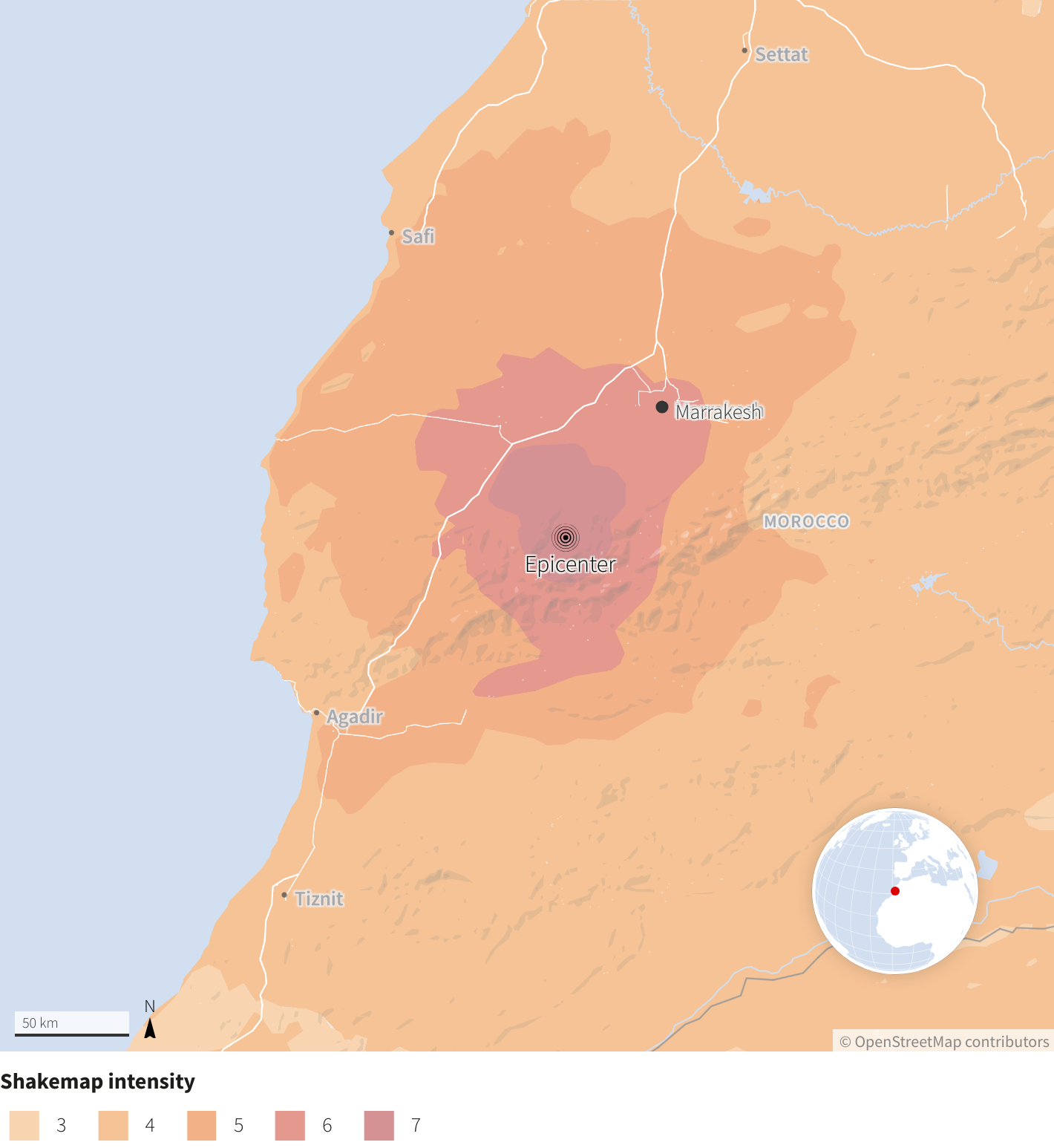 A powerful 6.8 magnitude earthquake struck Morocco late on Friday, September 8th, 43 miles south of Marrakesh. It's the strongest recorded in the region and was felt as far as Portugal and Algeria.
The earthquake hit just after 11 pm local time, under the cover of darkness, when many people would have been asleep. People spent the night on the streets, fearful of aftershocks, either unable or not wanting to return home. More than 2,000 people have lost their lives, and the death toll is rising as rescue operations continue.
We are responding in Morocco, supporting thousands of people left homeless by the earthquake. We're working hard to get tents, thermal blankets, solar lights, and kitchen sets to communities without adequate shelter in mountain villages. 
A ShelterBox emergency assessment team is in Marrakesh. Our deployed team has met with Rotary and other local organizations in Marrakesh, and we're committed to a response.
They have been meeting people affected by the earthquake and assessing the damage to mountain villages to decide what aid combinations will be most suitable. The damage to villages we've visited is severe, and rocks and rubble everywhere you look. Homes have collapsed on the side of the mountain, leaving people with little option but to sleep out in the open or communal tents. 
We're looking to support thousands of people affected by the earthquakes in Morocco. This will likely include tents, blankets, solar lights, and kitchen sets.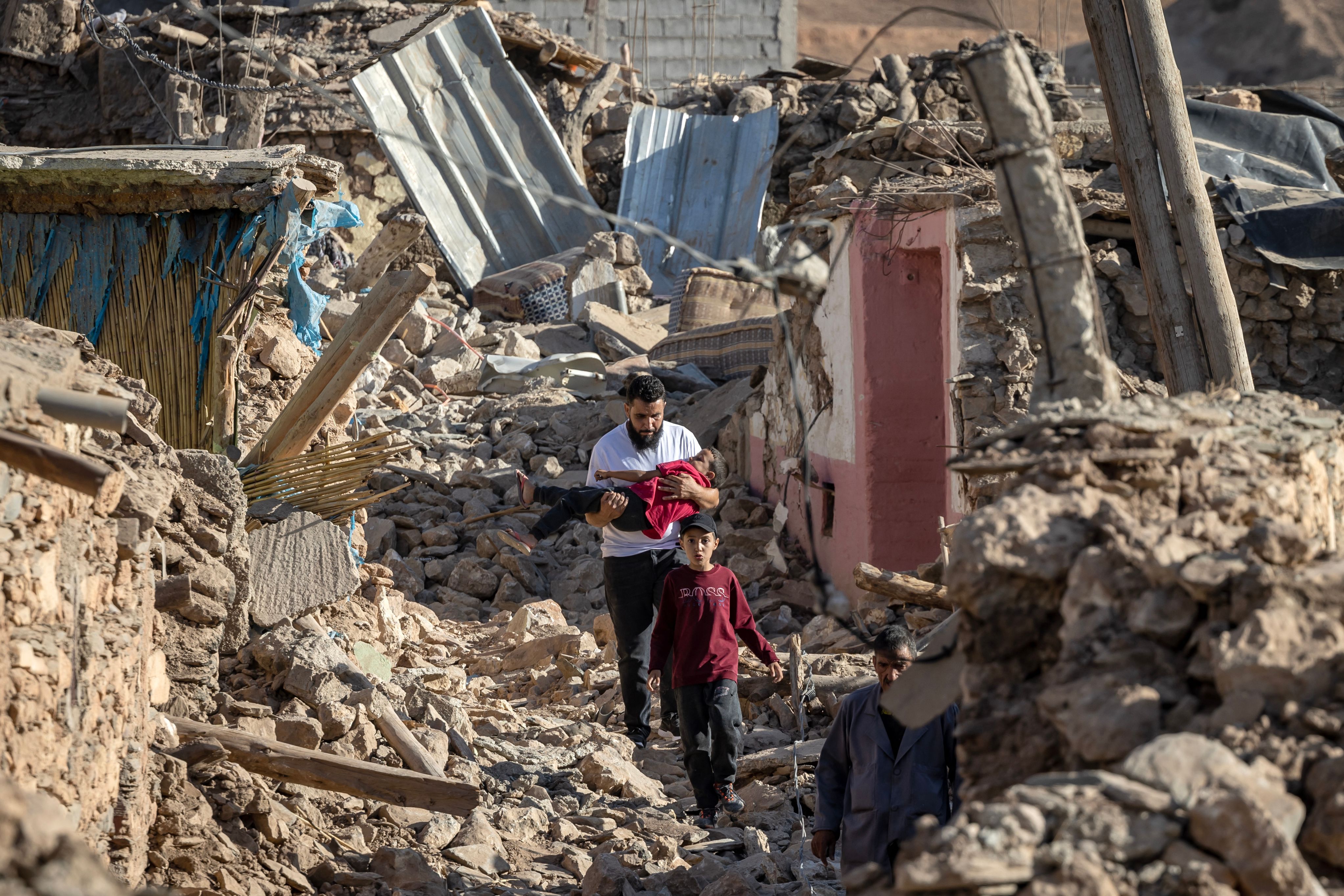 Winter is coming. It threatens communities higher in the mountains who have been left without adequate shelter.
Our aid items are designed to be used for months, not weeks, and we are using our experience of responding to earthquakes in colder winter climates – like in Türkiye and Syria – to shape this response.
We're liaising closely with the government, local authorities, and our Rotary network to support people living in remote areas.
Morocco hasn't seen a crisis on this scale for a long time, so we're taking the necessary steps to get our aid into the country – and that takes time. We have response team members here with supply chain expertise, navigating the necessary logistics to get aid into the country and to the people we're supporting. There are large distances between mountain villages, and getting aid to the people we support will be challenging.
Where is the earthquake in Morocco?
An earthquake, measuring 6.8 magnitude, struck Morocco at 11.11 pm on Friday night.
The epicenter struck near the town of Ighil, roughly 43 miles south of Marrakesh. It was followed minutes later by a 4.9 aftershock.
When did the earthquake hit Morocco?
The devastating 6.8m earthquake struck Morocco at 11:11 pm local time on Friday, the 8th of September 2023.
A GDACS red alert was issued, indicating that humanitarian needs are likely to be high.
Where was the epicenter of the Morocco Earthquake?
The USGS said the epicenter was 11 miles below the Earth's surface.
Morocco's seismic agency put it at 5 miles down. In either case, such shallow quakes are more dangerous.
Who has been affected by the earthquake in Morocco?
The death toll in Morocco is over 1,000 and rising quickly.
Buildings have been reduced to rubble, and most of the damage has happened outside of the cities and towns in harder-to-reach areas. 
Are earthquakes common in Morocco?
Earthquakes are relatively rare in North Africa. A magnitude 5.8 tremor struck near Agadir and caused thousands of deaths in 1960. 
Where will my donation go?
When giving to ShelterBox, you are contributing to a general donation fund.
Your support today will contribute to part of our General Fund. We believe that the best way for us to be impactful is by staying flexible, and it is essential that we have funds available to support those affected by disasters around the world.
Image at top: FADEL SENNA via Getty Images