WE BELIEVE IN A WORLD WHERE NO FAMILY GOES WITHOUT SHELTER
---
Every minute, more families – just like yours – lose everything in the chaos of conflict.
Their homes, their livelihoods, and even family members are brutally snatched away.
When missiles and mortars leave cities in ruins, when troops storm villages, when families fear for their lives – we believe that shelter can cut through the chaos.
Shelter is more than a roof. It is protection from the cold, the rain, the sun, dangerous animals, disease. It is the foundation for life, for family, for community. It's a space to feel safe, to have privacy, to heal and start the long road to recovery.
Right now, we're providing aid to families with houses left in tatters by bombs and fighting. We're helping families caught in some of the world's most extreme conflict zones, including the Syrian conflict and the Lake Chad Basin, and also in some of the world's largest refugee camps like Cox's Bazar in Bangladesh.
Our work keeps families and communities together, increasing feelings of stability and togetherness during a time of unprecedented global conflict and displacement.
We can't give back what was lost, but we can provide the tools for families and communities to start their own recovery, promoting stability in the face of such huge trauma.
We can give tents, tarpaulins, ropes and nails and other vital tools to rebuild a home. Solar lights so children can see their parents in the dark night and communities can combat isolation at night. Blankets to keep warm; mosquito nets, water filters and containers to protect from disease; cooking pots to provide meals.
All vitally important when suddenly you have nothing and you need to rebuild your home and your place in the world.
Our work is based on collaboration and a shared vision.
We work with many global humanitarian aid agencies, including UNHCR, Red Cross, Amnesty International, UNICEF, and Médecins Sans Frontières.
We are Rotary International's only project partner in disaster relief.
These networks, rooted in communities, help us go the last mile to deliver a diverse range of emergency shelter aid to remote and vulnerable people.
LAKE CHAD BASIN
---
The Forgotten Crisis
Violent conflict, caused by the militant extremist group Boko Haram in Northern Nigeria, has been raging since 2009.
The violence has since spread to the neighboring border regions of Cameroon, Niger and Chad, directly affecting around 17 million people.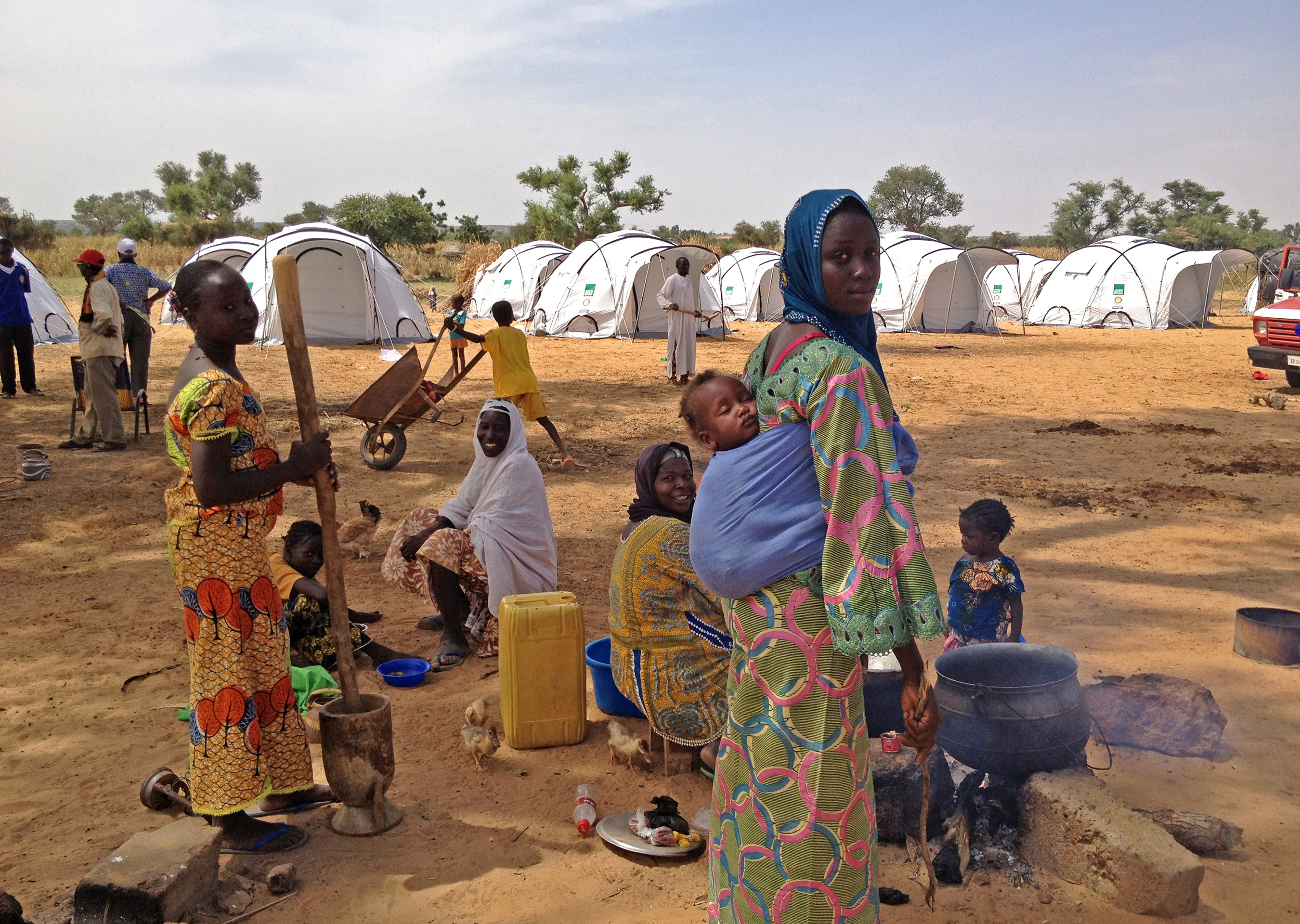 In addition, this area has been besieged by other problems such as food insecurity and flooding. These floods have not only wiped out edible crops, but the reeds traditionally used to make roofs.
Many of these people have been forced to flee their homes, and often their own countries, and are now in urgent need of life-saving humanitarian aid.
To date, we've supported more than 50,000 people – we need to do more.
We've been working in the region since 2009, providing shelter and essential aid items to families in Niger and Cameroon. This year, we have also started to support families in Chad too.
We're working hard with partners across this region, delivering SchoolBoxes, tents, tarpaulins, tools, solar lights and equipment as well as hygiene kits to people living in violent, inhumane and unhealthy conditions.
The Lake Chad Basin is under constant strain, as it is home to many of the poorest communities in the world.
The Harsh Facts
• 17 million people are affected by the crisis
• 10.3 million are in urgent need of life-saving humanitarian aid
• 3.2 million are in need of emergency shelter
• More than half a million children are acutely malnourished
There is simply not enough support for this crisis.
Humanitarian actors are only able to target 1.6 million people – which is just 50% of the total shelter need.
ROHINGYA CRISIS
---
Thousands in danger
Sectarian violence in Myanmar has forced over half a million Rohingyas to flee to Bangladesh. but cyclone season is coming, and thousands might be in danger again.
Around 655,000 people have entered Bangladesh since August, and many more continue to arrive each week.
After the worst flooding that Bangladesh has seen in decades, these families are being forced to set up makeshift camps in crowded conditions. They are extremely vulnerable, having already experienced severe trauma.
Many left their homes with nothing and we know that they desperately need shelter, lighting, and water.
Now cyclone season is on the way and could wash away the flimsy shelters, leaving thousands in danger once again.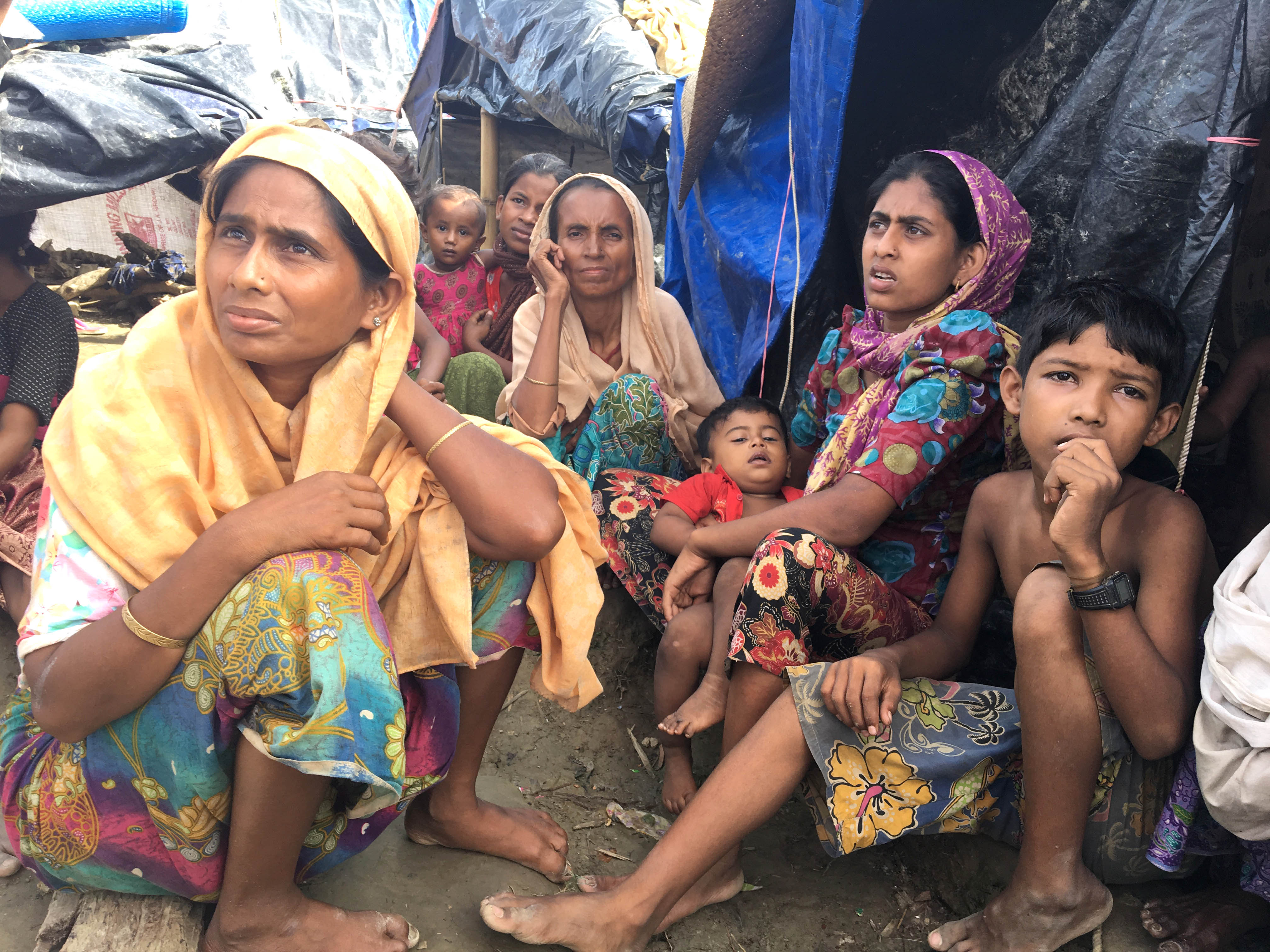 We are supporting 4,000 families with blankets for warmth, tarpaulins, rope for shelter, solar lights and water carriers, which allows them to collect essential drinking water.
Iraq
---
Heartache after the fall of Mosul
The city of Mosul, Iraq has been finally liberated after three years in the grip of Islamic State. While forces have celebrated the fall of this Islamic State stronghold, for many regular people the nightmare goes on.
Years of tyrannical rule has left communities in tatters, while missiles and mortars have left the city in ruins. Families have lost sons, fathers, brothers and husbands, while homes have been destroyed.
For many, the only option has been to escape. Around 1 million people are thought to have left Mosul since the battle to reclaim the city started.
The decision to flee is a brutal one. Between the horrors of Islamic State rule and the country's borders lie miles of desert, harsh storms and bitterly cold nights.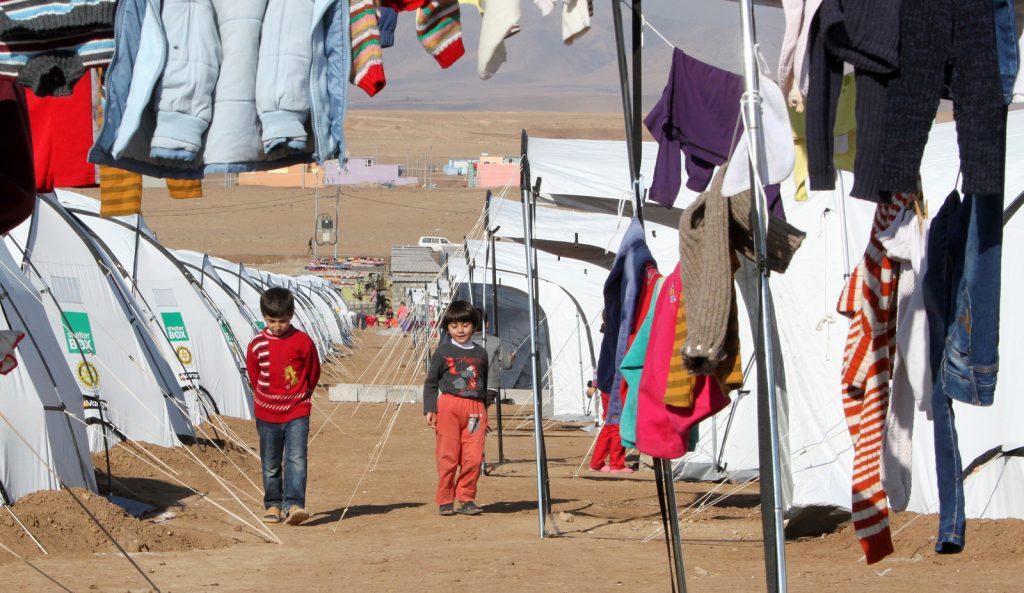 We have been working in Iraq since 2012, supporting people fleeing from conflict both in Iraq and across the border in Syria.
As the humanitarian crisis continues, so does our work. Through the scorching heat of summer and the desolate winters, we will continue working in Iraq for as long as it takes. We have the materials to create shade from the sun and shelter from the wind, along with blankets and groundsheets to make the long, cold nights comfortable.
OUR GLOBAL WORK
---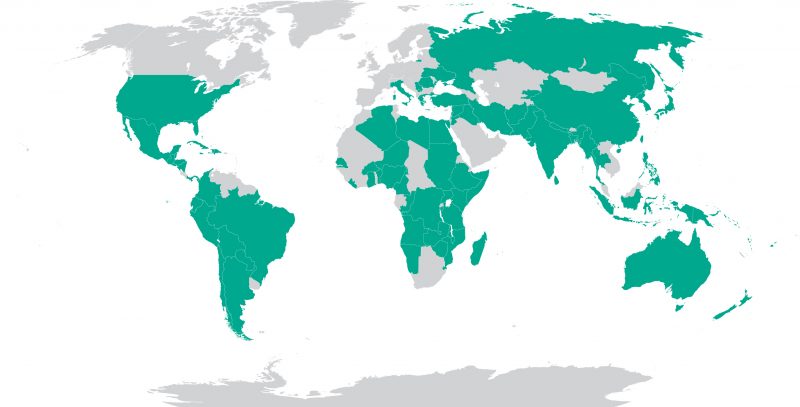 We support the most remote communities across the world that have been affected by disaster.
We go the extra mile to find the most vulnerable families whose lives have been devastated by disaster. Our work isn't done until no family is left without shelter when disaster strikes.
Read about our current deployments: