This series will take you on the journey of a refugee – from the decision to leave, the journey to safety, arriving at camp, and starting life over again. Everyone's story is different and this journey is told from the perspective of 5 different families, all now living in Minawao camp Cameroon.
More Stories of Courage
Imagine what it would be like to flee your home. Taking with you only what you can carry. How long would you take to pack? What items would you bring? How would you explain this to your children? If your children are small, would you have to carry them? How much can you really take with you?
Every refugee story begins with leaving home.
Background:
Since 2009, Boko Haram has been waging an insurgency in Northern Nigeria, and their violence has spread to Chad, Niger, and Cameroon. They have burnt down villages, violently recruited men and boys, killed thousands, and are still operating today.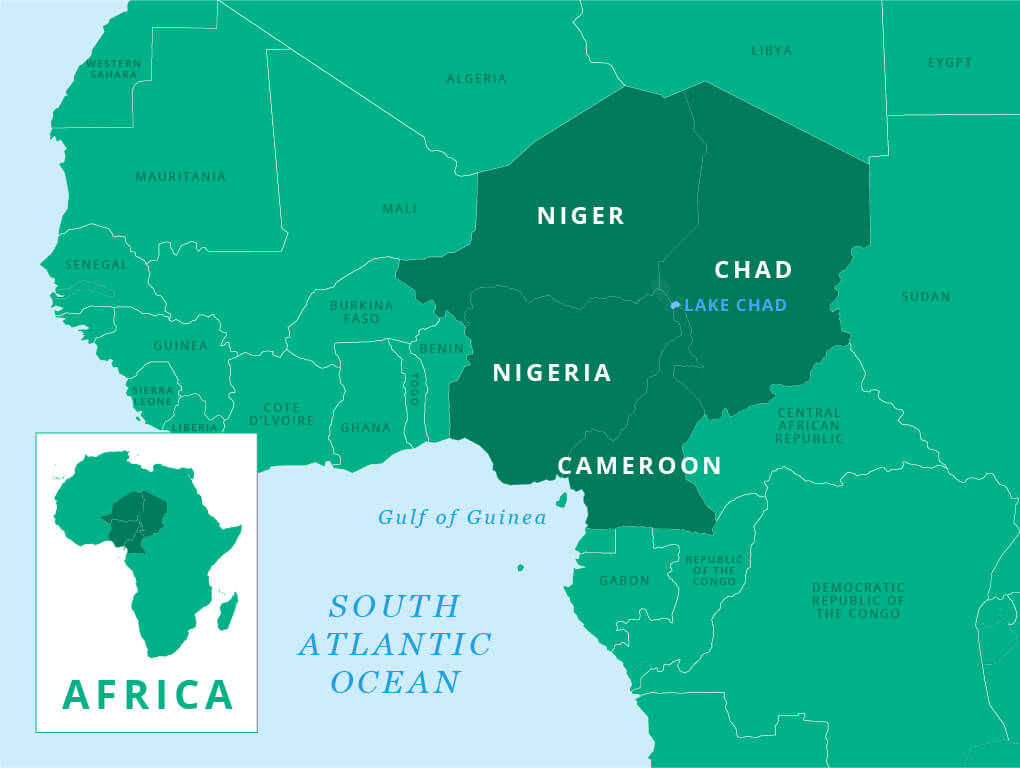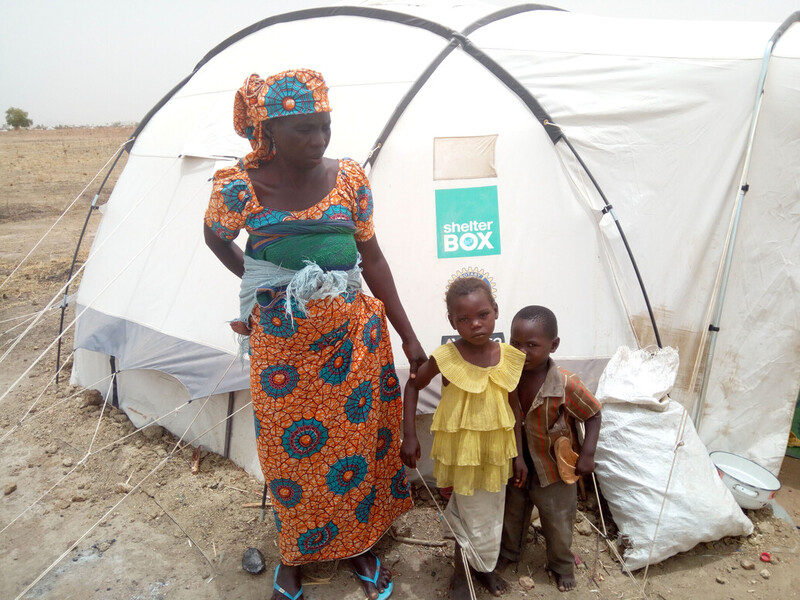 Lidiya, a 30-year-old mother of three, was living with her husband near the Nigeria-Cameroon border. They were farmers. Life was not easy and they struggled every day to feed and take care of their children. But they were happy. Living together as a family, they were happy.
Then one day Boko Haram attacked their village and their home. All they could do at the time was hide. For several days they remained hidden, until one day they were found. And Boko Haram took Lidiya's husband. The attackers left and Lidiya escaped with her children. This is when she knew she would have to leave.
Separated from her husband, her children's father, Lidiya knew with Boko Haram in her village that she had to leave. They had taken her village and her home, her livelihood, and most importantly, her husband.
We miss him a lot.
Lidiya and the children managed to flee the village and begin their journey to safety, but she has never seen her husband again since that day.
Esther's family was killed when Boko Haram attacked her village.
They told her to run or they would kill her as well.
Unfortunately, Esther's situation is not uncommon in this part of the world. As she escaped her village, she met many other girls who were in the same situation, and together they all ran from what was once their home.
Minawao camp in Cameroon is approximately 350km from the Nigeria-Cameroon border. This is a long journey for anyone to take on foot. But for many, this is their best chance of survival.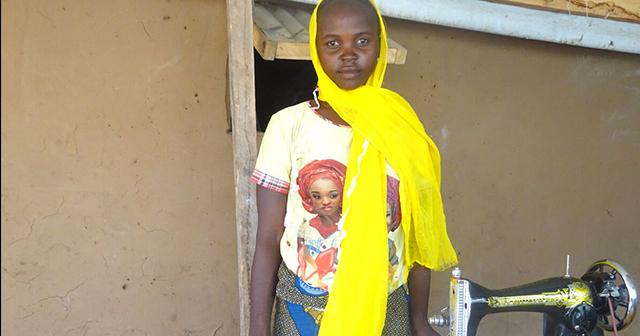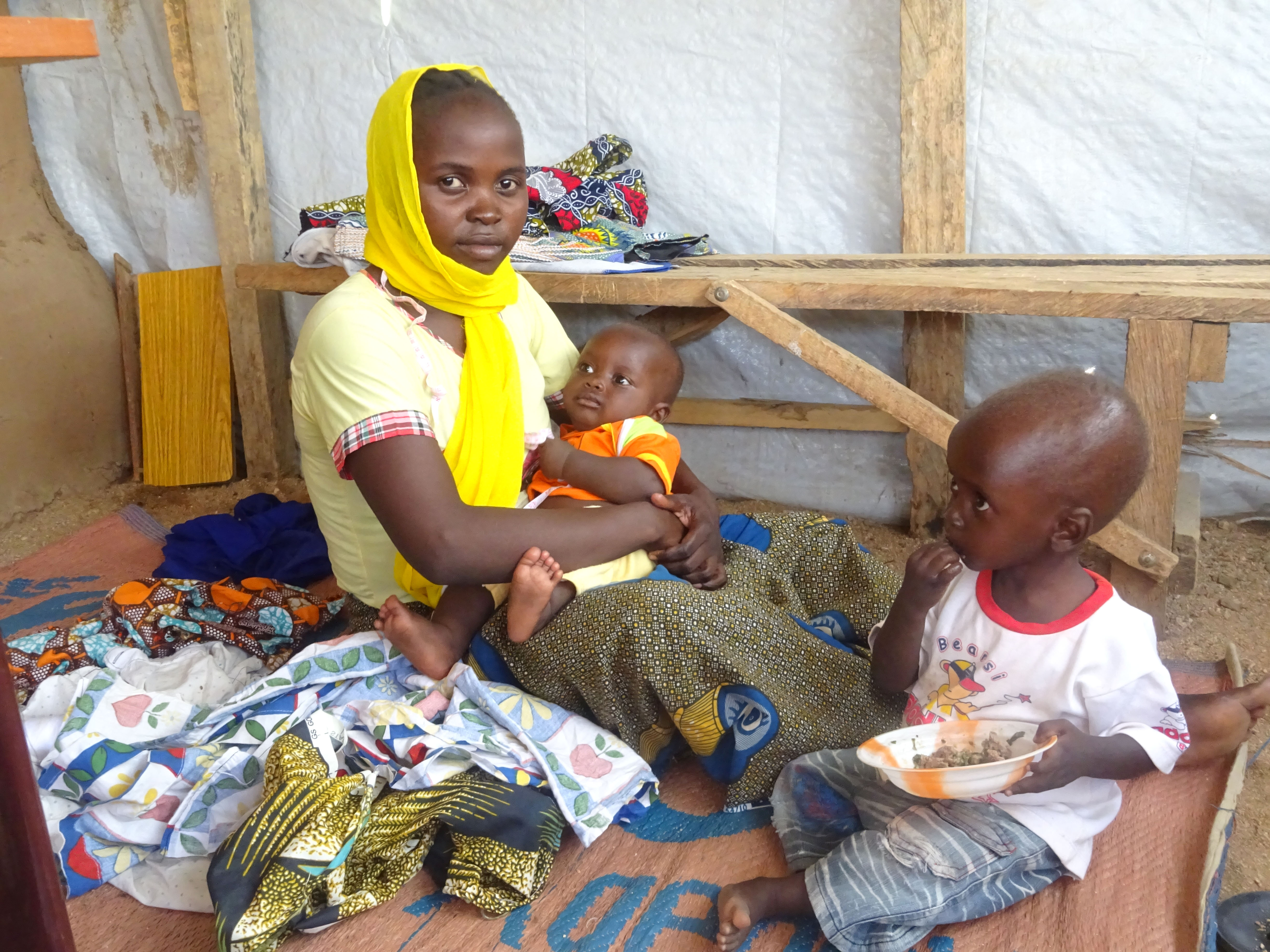 For Esther and her traveling partners, there was much fear and sorrow accompanying them on their journey. There was so much trauma felt the day the Boko Haram came to their village.
As the group of girls approached the border into Cameroon, they were approached by the police.
I was afraid when they called us. I had the memory of what happened to my family and I thought they would kill us.
The trek to a refugee camp is physically exhausting, but it can also be emotionally exhausting to leave everything you know behind and travel to an unknown place all because of atrocities that have taken place in your home.
Refugee camps can be a safe place for those fleeing violence, but they also face scarce resources and challenges of their own. When Minawao camp was first started, it was intended to house up to 30,000 refugees.
Today, that number is over 65,000. ShelterBox is currently the only supplier of tents to families in this settlement.
There are processes and protocols in place when new families arrive at an established camp like Minawao. Upon arrival, most refugees stay in collective centers for weeks or months until they are able to move to private shelter. Tshamaya discussed with us his experience upon arrival to the camp.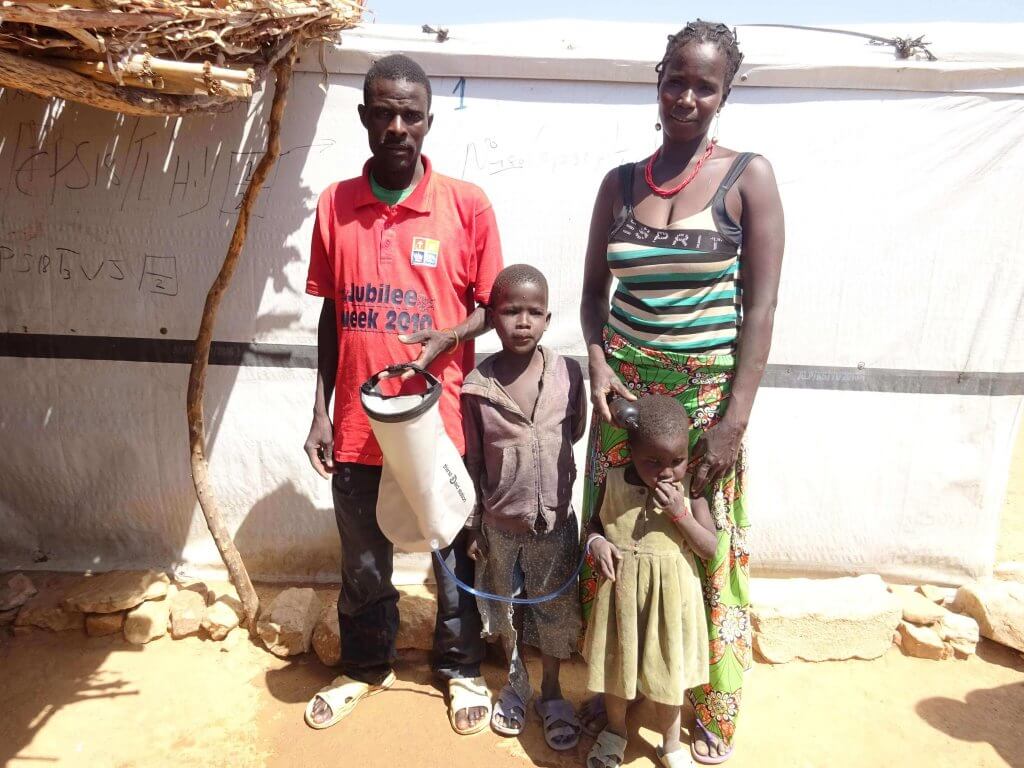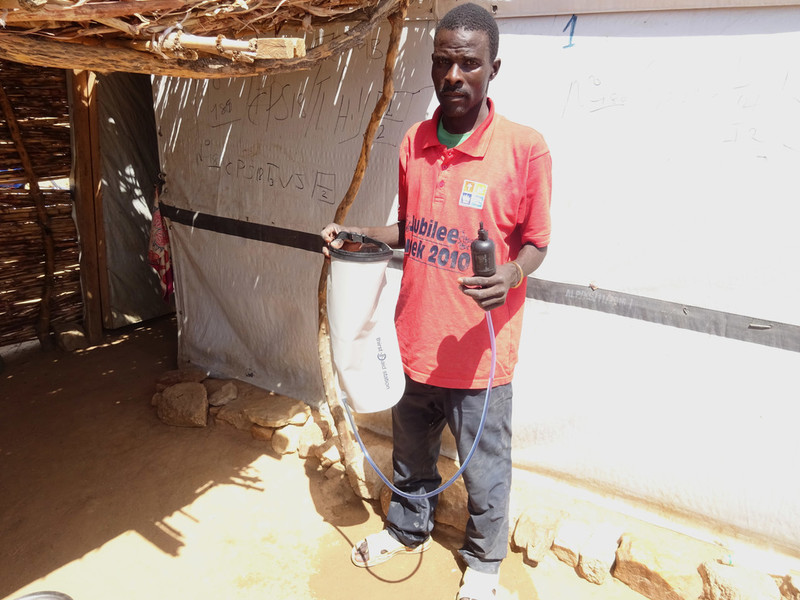 The first days in the camp were not easy for Tshamaya and his family, especially in the transit center where many families go when they arrive.
I had never imagined that we would survive in such an environment where you have nothing, can do nothing, and have no space of your own.
After several weeks, they got used to it, but they needed a private space of their own.
"We wanted to have our own shelter to try to live as we did in the past."
Adjusting to life away from home is a profound challenge, even for families that are able to receive the resources they need.
Being separated from other family members, leaving your village, your home, and everything you once knew has a huge emotional impact. And being in a crowded refugee camp with limited resources adds another layer of stress to an already difficult situation.
Modu and her children received a ShelterBox tent after spending some time in the transit centers at Minawao Camp.
Since then, life has become so much better. I miss my husband, but I feel highly relieved. We finally have some privacy in our own home.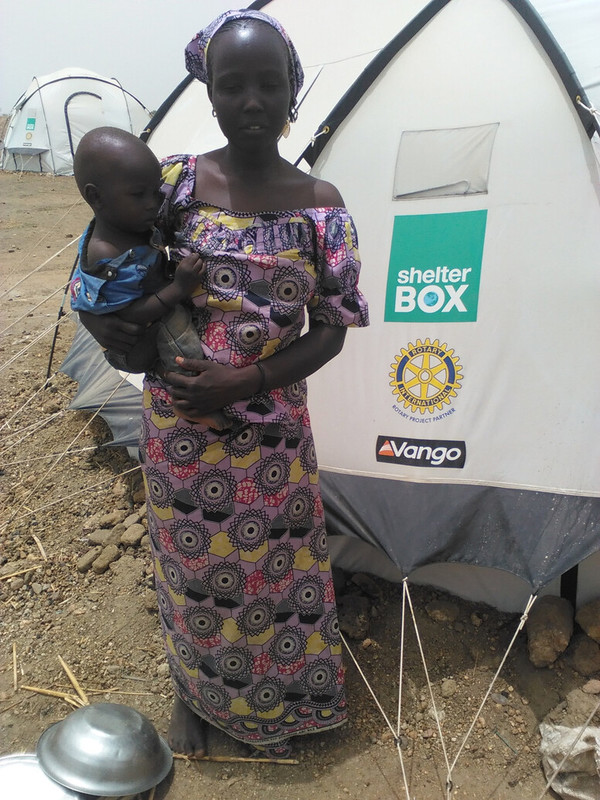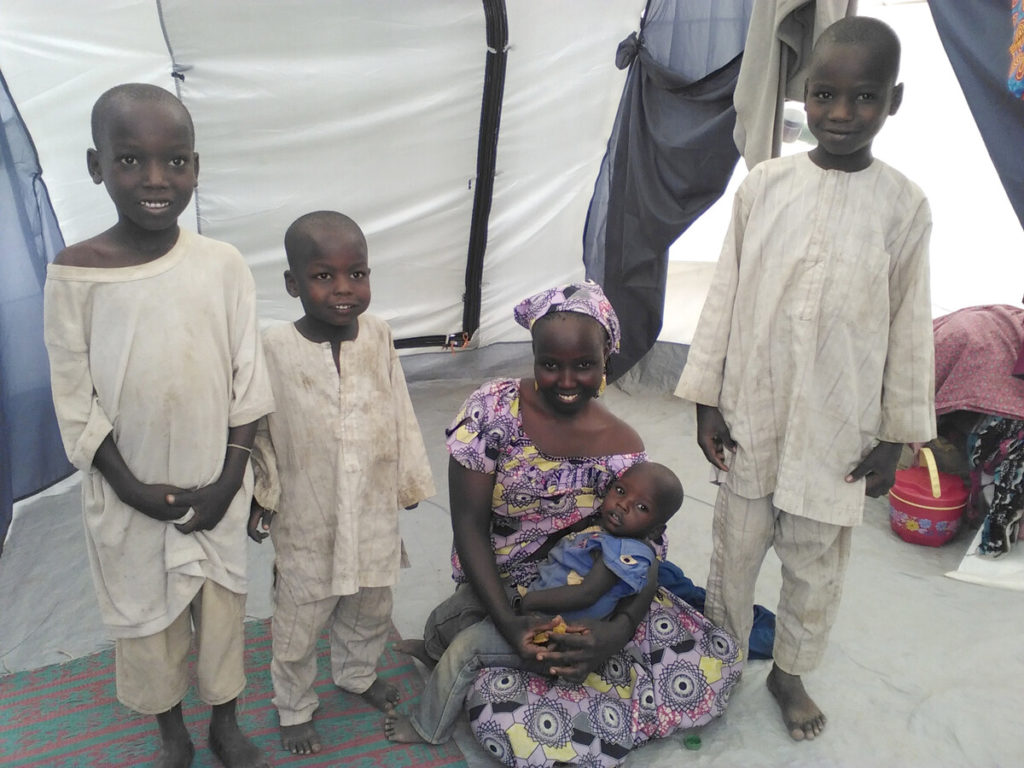 Modu explained that the tent gives her family space to talk in private, something she used to have in the past.
The family also received a kitchen set, mosquito nets, solar lights, water carriers and water filters, blankets, and ground mats.
This tent and the other items we have been given have made my life so much better. I can sleep at night and stay with my family peacefully.
Many refugees hope to return home one day, but due to continued instability in their home communities, the return is often far off. Families have to find a way to move forward while remaining where they are.
In her previous life in Nigeria, Esther was a farmer. She decided to use her skills to make money so her children could eat. She found other women who knew about farming work in the camp, but they said the conditions were not great.
They told me there was no soil available for refugees inside the camp. But there were people in nearby villages with soil for rent.
Esther didn't have the money to start growing, so she started collecting wood to sell until she collected enough money. It wasn't long before she was growing her own crops.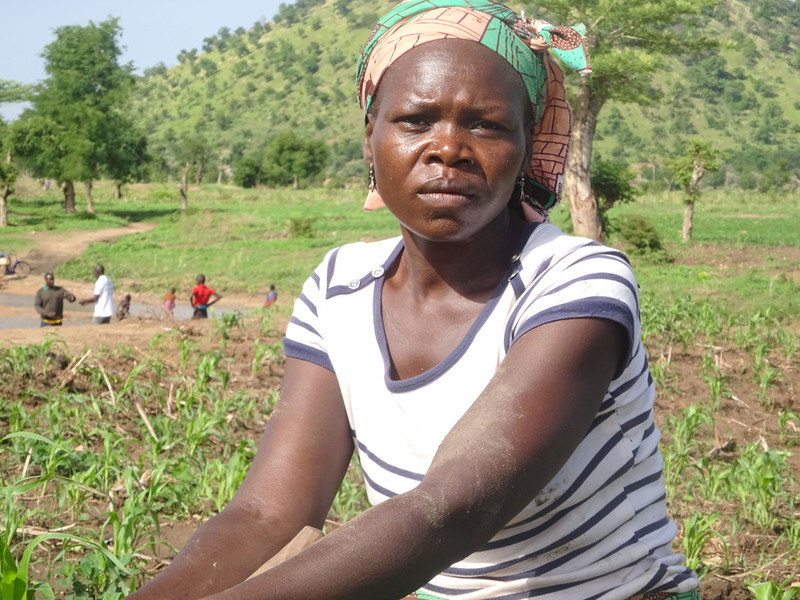 As I used to do in my village, I grow millet, groundnuts and maize. These are things that we like eating here and are not difficult for me to seed. I work with a hoe, machete and rake. Making do with what I have, even though it can be quite difficult for me.
After every harvest, Esther divides her crops into two, for family and for sale. "When I harvest, I take some home that we use for food. We cook so much with it. I use the money I make to take care of the children, their clothing and treatment when they are sick. Next year I want them to start school, so it will help me for what school needs." explained Esther.
So far, farming has been going well for Esther and she is happy doing it. She told the team it really helps her to feel some independence after receiving humanitarian assistance.
I am happy growing plants here, it helps my family and we are not as dependent as we used to be."
At ShelterBox, our goal is to give families the tools they need to rebuild their lives, one step at a time.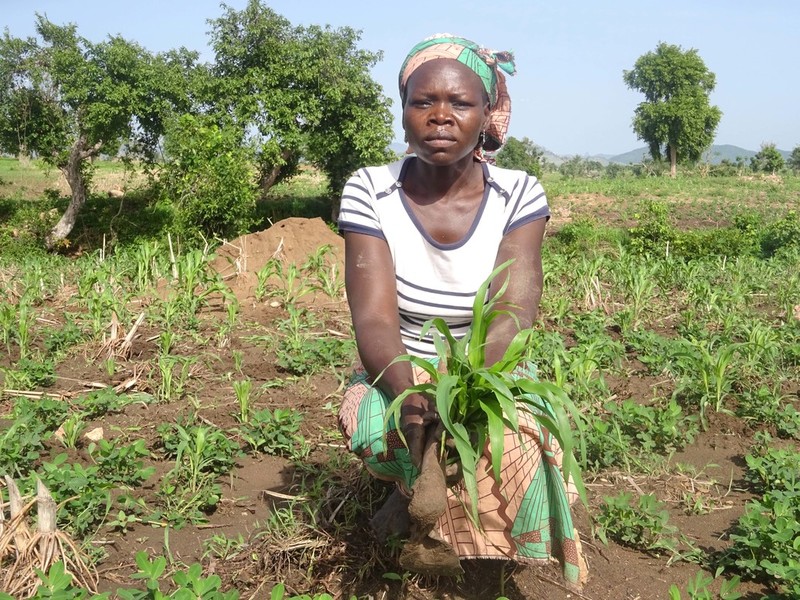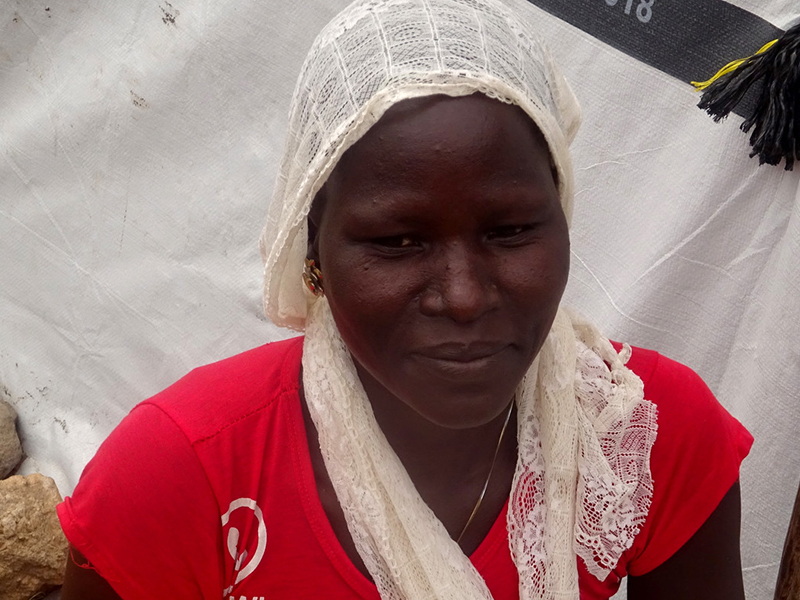 "I've heard about coronavirus and I feel concerned by the disease even though nobody here is yet sick. Many organizations have made us aware of the danger and the precautions we need to take.
"There is no money to buy soap every time or to buy face masks to cover our faces. There is no water near to the camp, and the water we do have is dirty. It's not easy to respect the distancing measures here on the camp because we are used to living in groups.
"The items I've received allow me to protect myself and my family by staying at home and avoiding being contaminated if the virus arrives at the camp."
"I feel concerned about coronavirus because it is a dangerous disease. Even powerful countries in the world are afraid of this disease so I am anxious for all of us here since we live in precarious conditions.
"The real challenge is to respect all the measures prescribed. For instance, during food distribution, it is difficult to stay away from others or to avoid touching them. Another challenge includes the scarceness and cost of soap in this village. We have no real jobs, so the money we earn allows us to buy food and medicines. There is not enough money to buy face masks for the whole family.
"The items I received will help me in respecting the distancing measures. Now I can avoid crowded places and stay away if somebody falls sick."