Powerful earthquakes have ravaged southern Turkey and northern Syria, killing more than 50,000 people and damaging 66,000 buildings.
Homes have been destroyed or left unsafe and people have been sleeping in the open. The freezing temperatures create an immediate risk to life for people who are too afraid to return home or have no home to go back to.
In northwest Syria many buildings were already damaged by years of civil war, and that's where some of the worst damage has been reported.
With 3 million people already displaced by the war, Syria is at breaking point. Families are facing harsh living conditions, freezing temperatures and diseases like cholera. They have faced the destruction of war, only to be hit again by these events.
Watch ShelterBox Response Team member JP provide an update on our response.
HOW IS SHELTERBOX HELPING?
---
SHELTERBOX IS SUPPORTING 18,800 PEOPLE IN TURKEY AND SYRIA WITH AID.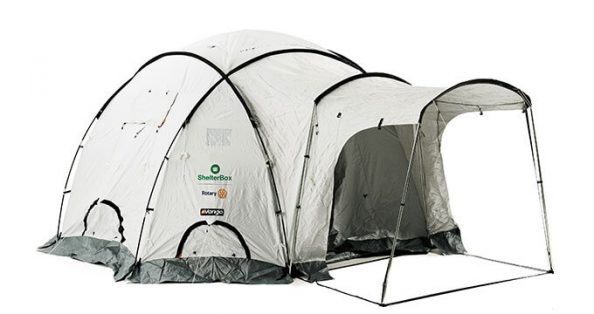 Our emergency response teams are in Gaziantep, one of many cities in Turkey left devastated by the earthquakes.
Getting aid into Turkey and Syria is complicated and it can be time-consuming. But we are used to working in challenging environments and we are determined to overcome every hurdle. We will work with local authorities, partners, and Rotary, to make sure people affected by the earthquakes get the aid they need.
Please donate today. Your support will provide emergency shelter for families affected by disasters around the world.
Where is the earthquake in Turkey?
The powerful 7.8m earthquake struck southern Turkey, close to the northern Syria border.
The epicentre is about 20 miles from Gaziantep – a major city and provincial capital .
Powerful aftershocks have been reported, including a strong 6.7m earthquake minutes after the first earthquake .
Due to its location and the strength of the quake, it is likely that humanitarian needs will be high.
When did the earthquake hit Turkey?
The devastating earthquake struck southern Turkey at 4.17am local time (1.17am GMT)  on February 6, 2023. 
A powerful aftershock of 6.7 magnitude hit just minutes after the first earthquake .
Who has been affected by the earthquake in Turkey and Syria?
Millions of people across Turkey, Syria, Lebanon, Cyprus and Israel felt the earthquake.
The death toll in Turkey and Syria is already in the thousands, and rising all the time.
The impacts have been felt in neighbouring counties but most notably in northern Syria, where many buildings are already damaged by years of civil war.
This region is home to significant numbers of Syrian refugees and internally displaced people, who have already experienced and lost so much.
Where will my donation go?
When giving to ShelterBox you are contributing to a general donation fund.
This helps us to prepare for future disasters by positioning aid around the world and to react quickly when disasters do take place.
We use your support to choose exactly the right aid for each community after disaster strikes.
Your gift will be used to help people affected by the earthquakes in Syria and Turkey, and by other disasters around the world. We believe that the best way for us to be impactful is by staying flexible, and it is essential that we have funds available to support those affected wherever disaster strikes. 
Image at top: RAMI AL SAYED/AFP via Getty Images