We Stand With Refugees
---
Thousands of families flee for their lives each day
June 20, 2018 is World Refugee Day – a day to mark the courage and plight of millions of refugees around the world.
ShelterBox is working with refugees around the world, helping families to recover from the trauma of conflict and find safety in shelter.
We're currently responding to refugee crises in Syria, Iraq, Cameroon, Niger and Chad.
A ShelterBox Response Team will also soon be travelling to Bidi Bidi camp in Uganda. Bidi Bidi is the world's largest refugee camp and is home to around 800,000 people – many of whom have fled from conflict in neighboring South Sudan.
We work hard to understand the needs of families affected by all sorts of different and complex emergency situations. We've created a flexible range of aid that includes tools, tents, tarpaulins, solar lights and other equipment for families to make urgent shelter or repair buildings where there is no other possible provision.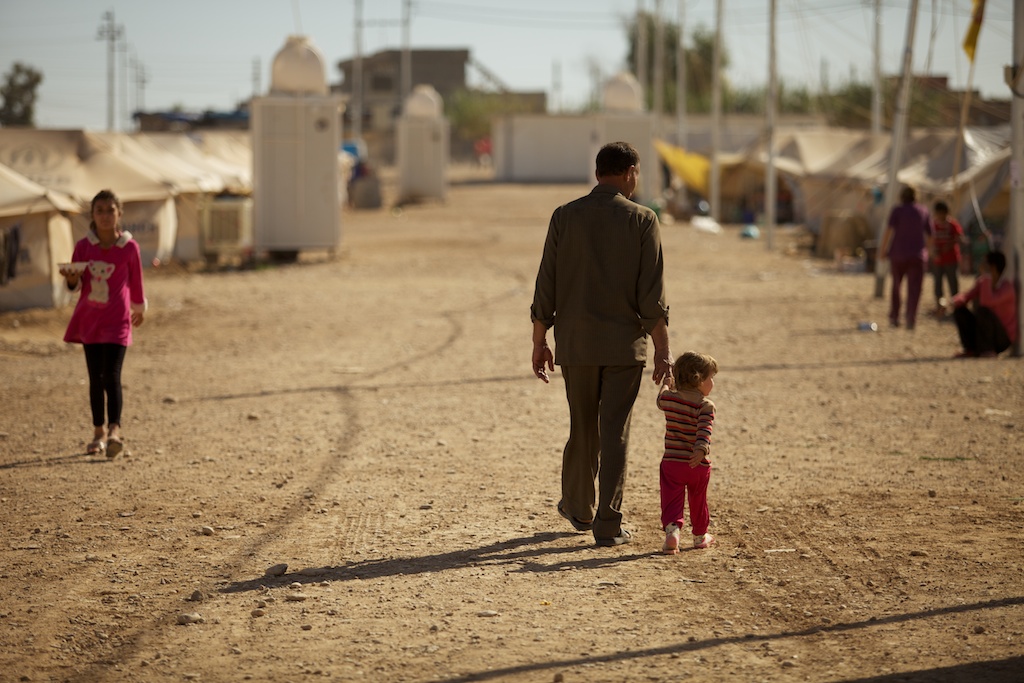 Our aid can be used to create a temporary base in communities or refugee camps, but it can also be portable for people moving from one place to the next.
Last year, we supported almost 80,000 people in Syria, Iraq, Niger and Cameroon.
#withrefugees #worldrefugeeday
Lake Chad Basin
---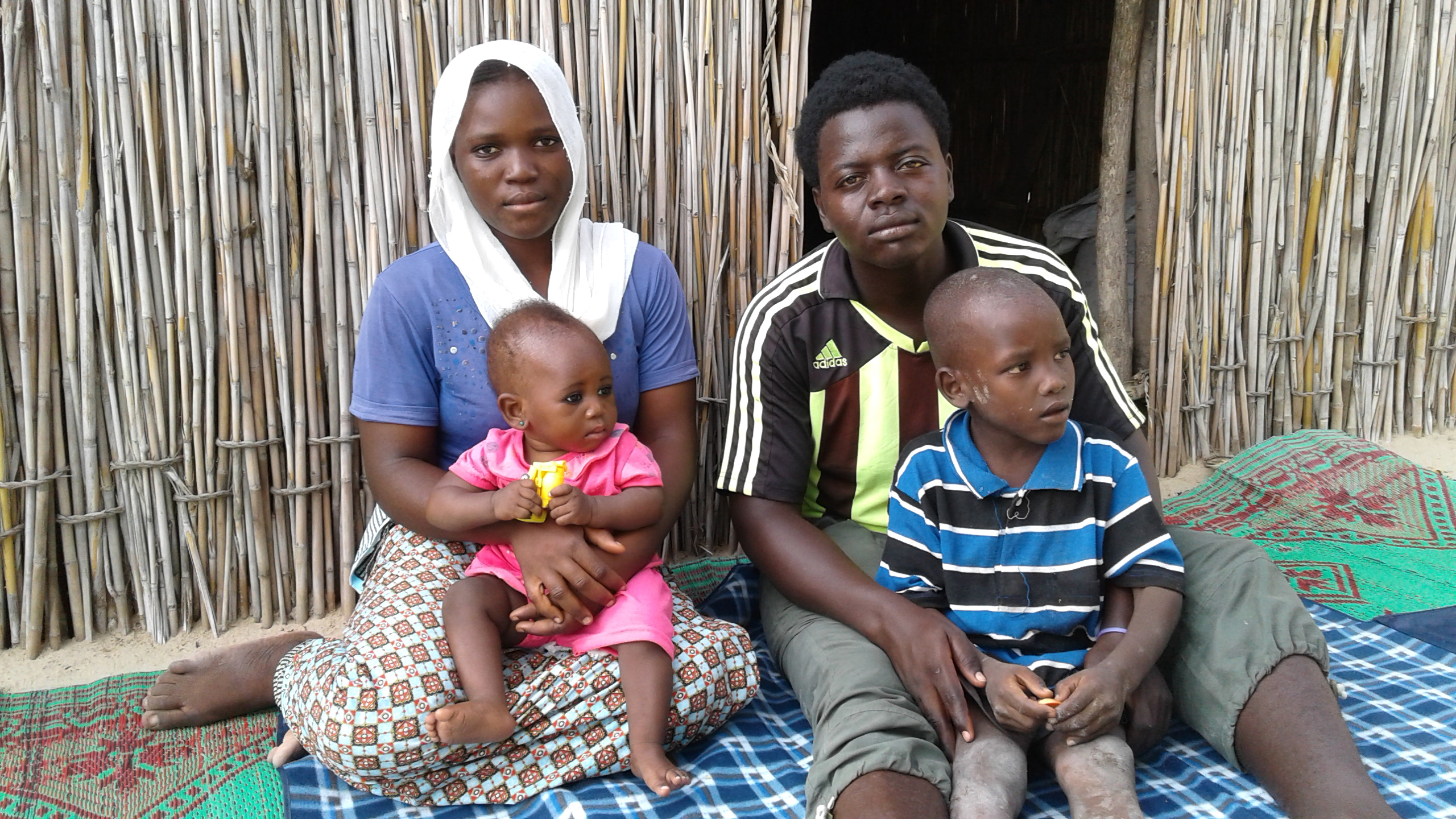 Violent conflict, caused by the militant extremist group Boko Haram in Northern Nigeria, has been raging since 2009.
The violence has since spread to the neighboring border regions of Cameroon, Niger and Chad, directly affecting around 17 million people. Many of these people have been forced to flee their homes, and often their own countries.
The Chad Basin region is under constant strain, as it is home to many of the poorest communities in the world. Extreme weather and drought batter basic shelters and force people to move due to the scarcity of food and water.
We've been working in the region for the past three years, providing shelter and essential aid items to families in Niger and Cameroon. This year, we have also started to support families in Chad too.
We're working hard with partners across the whole Lake Chad Basin, delivering SchoolBoxes, tents, tarpaulins, tools, solar lights and equipment as well as hygiene kits to people living in violent, inhumane and unhealthy conditions.
To date, we've supported 50,000 people.
Syria and Iraq
---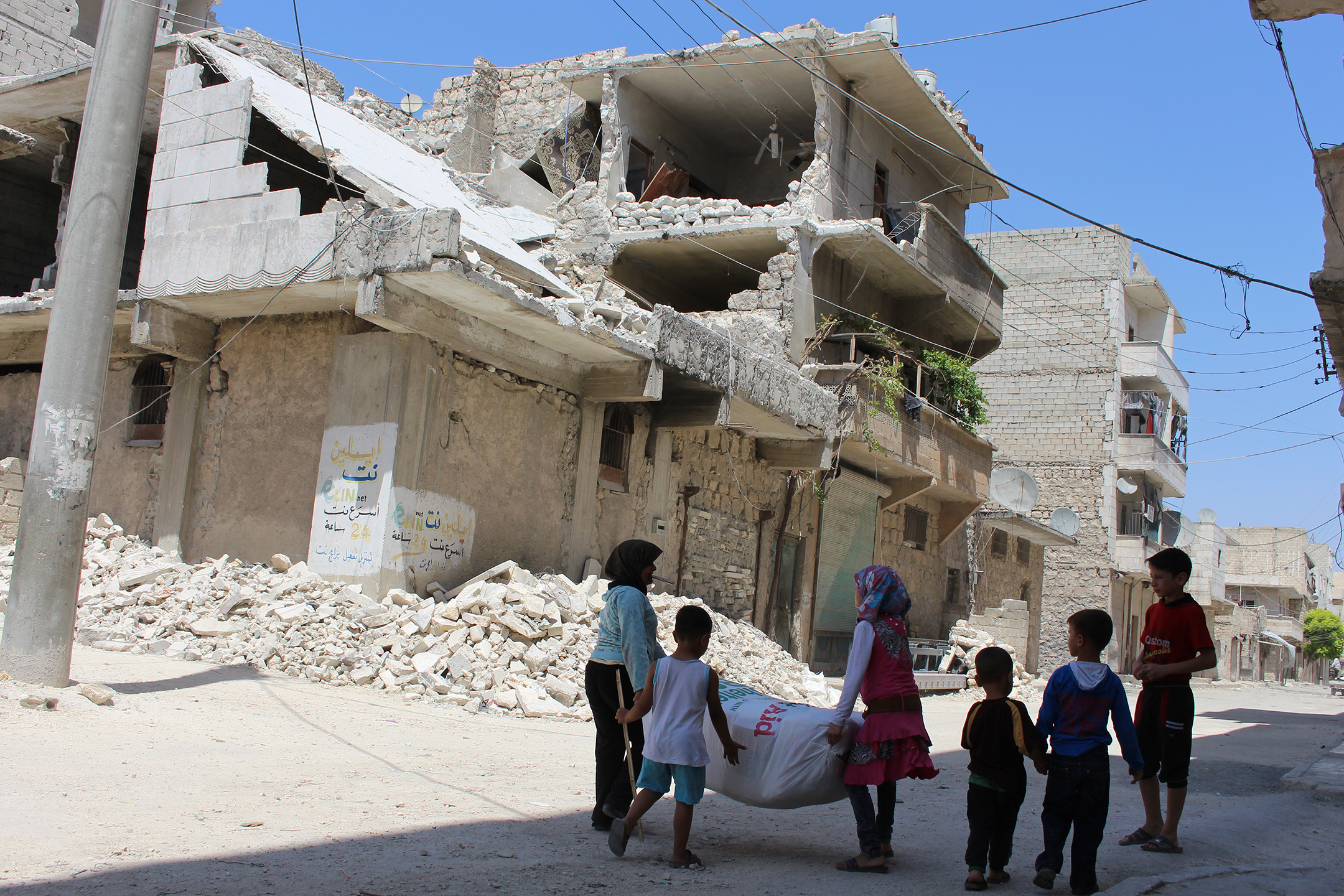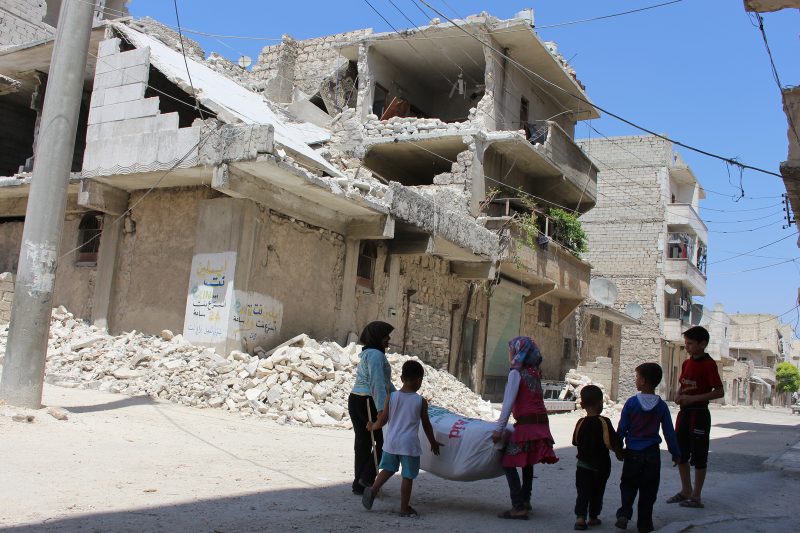 The Syrian crisis began as a peaceful protest against the government in 2011. Six years on it has become a complex civil war that has caused more than 13 million people to flee their homes.
Around 5 million of these people have sought refuge in the neighbouring countries of Jordan, Iraq, Lebanon and Turkey.
We've been supporting families caught up in the chaos of the conflict for more than five years.
As well as helping people in Jordan, Lebanon and families transiting through Greece on their way to find safety, we are currently focusing our efforts on people within Syria and Iraq.
In both countries, we are providing shelter to people who fled their homes with nothing, as well as supplementing supplies to make temporary shelters stronger, safer and more comfortable. We are also providing essential household items, such as water filters and solar lights.
Hope + Strength
---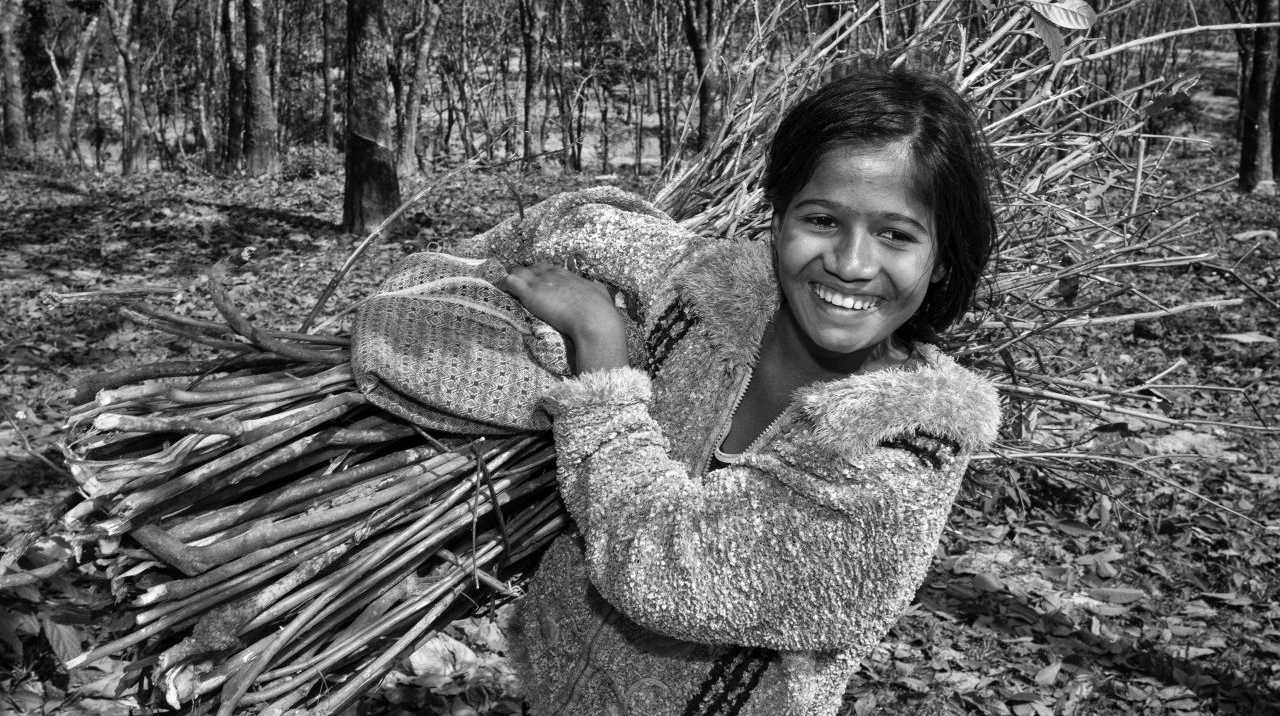 The Hope + Strength project aims to give the families we meet after disaster a voice that is a little different to the usual portrayal in the media. We are inspired every day by the ability of the families we meet to carry on, to look to the future and have hope for themselves and their children.
Leading photographers have helped us to pay tribute to the incredible hope and strength of the people we meet.
Peace
---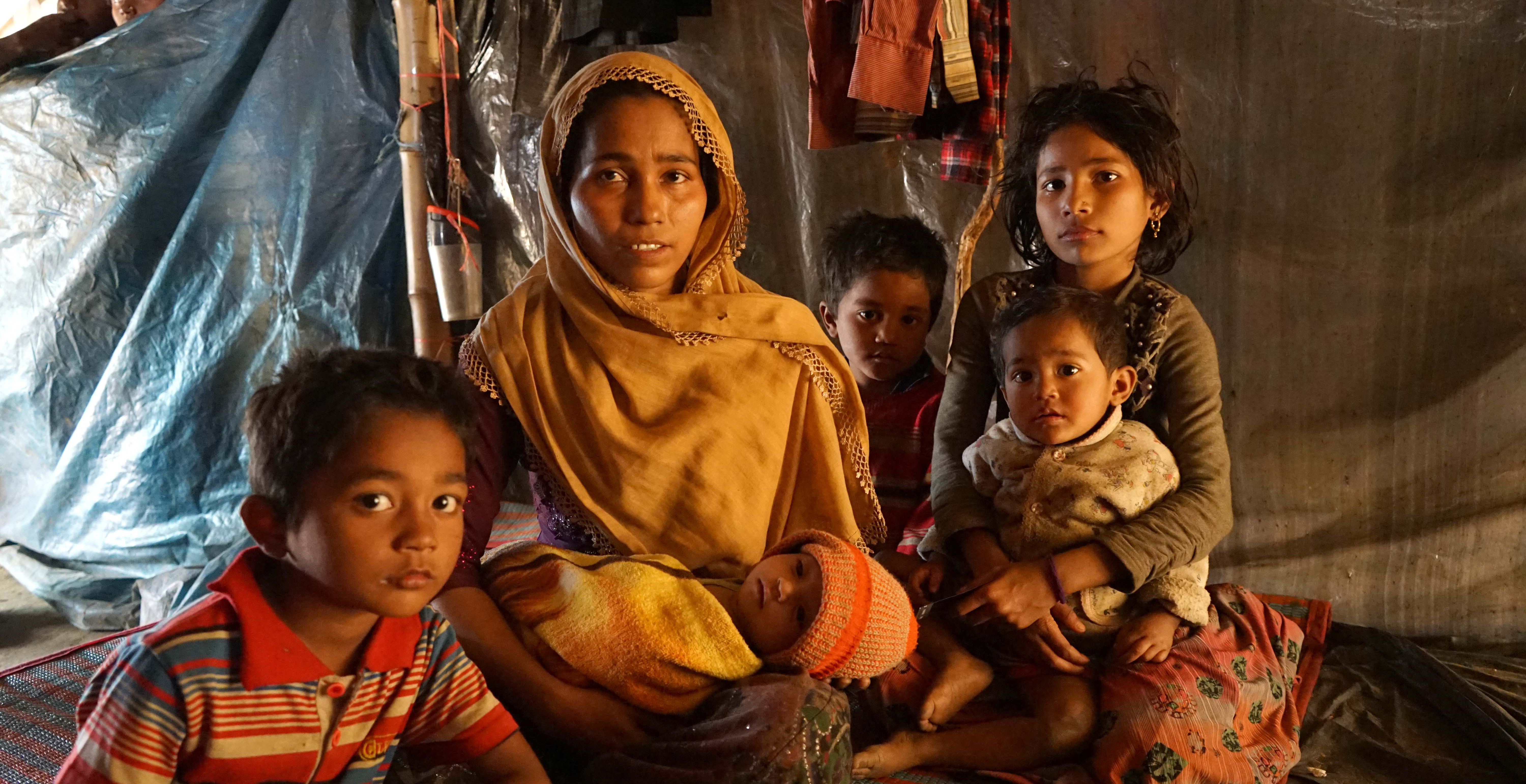 Building Peace
Every minute, more families lose everything in the chaos of conflict. Their homes, their livelihoods, and even family members are brutally snatched away. Take a look at how we're helping to build peace, one family at a time here.