June 20th is World Refugee Day – a day to mark the courage and plight of millions of refugees around the world.
At the end of 2021, there were 89.3 million refugees, asylum seekers, and internally-displaced people around the world. This year, the Ukraine crisis and other conflicts pushed that figure to over 100 million –meaning that over 1% of the world's population is without a place to call home (UNHCR).
ShelterBox works with refugees and internally-displaced people all over the globe to provide the aid that's essential to recovery.
With all eyes on Ukraine, we'd like to introduce you to some of the people we've supported in countries that seldom make the headlines but still deserve your attention and compassion.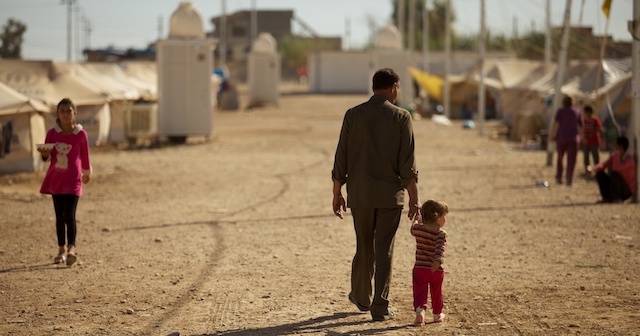 WORLD REFUGEE DAY - KEY DEFINITIONS
---
What is a refugee?
A refugee is a person who had to flee their country because of war, violence or persecution.
Over half of all refugees around the world come from just five countries: Syria, Afghanistan, South Sudan, Myanmar and Somalia.
But the refugee crisis is far from over. Every minute, 20 people around the world leave everything behind to escape war, persecution and terror.
They flee in search of a safer place for themselves and their children, often seeking asylum in other countries.
What is an asylum seeker?
When people flee their own country and seek sanctuary in another country, they apply for asylum.
Asylum is the right to be recognized as a refugee and receive legal protection and material assistance.
What is an IDP?
Internally Displaced People (IDPs), are people who have fled their homes and their villages but are still living within their home country.
Conflict and violence have forced over 53 million people around the world to flee their homes and escape to a safer part of their country.
Source: UNHCR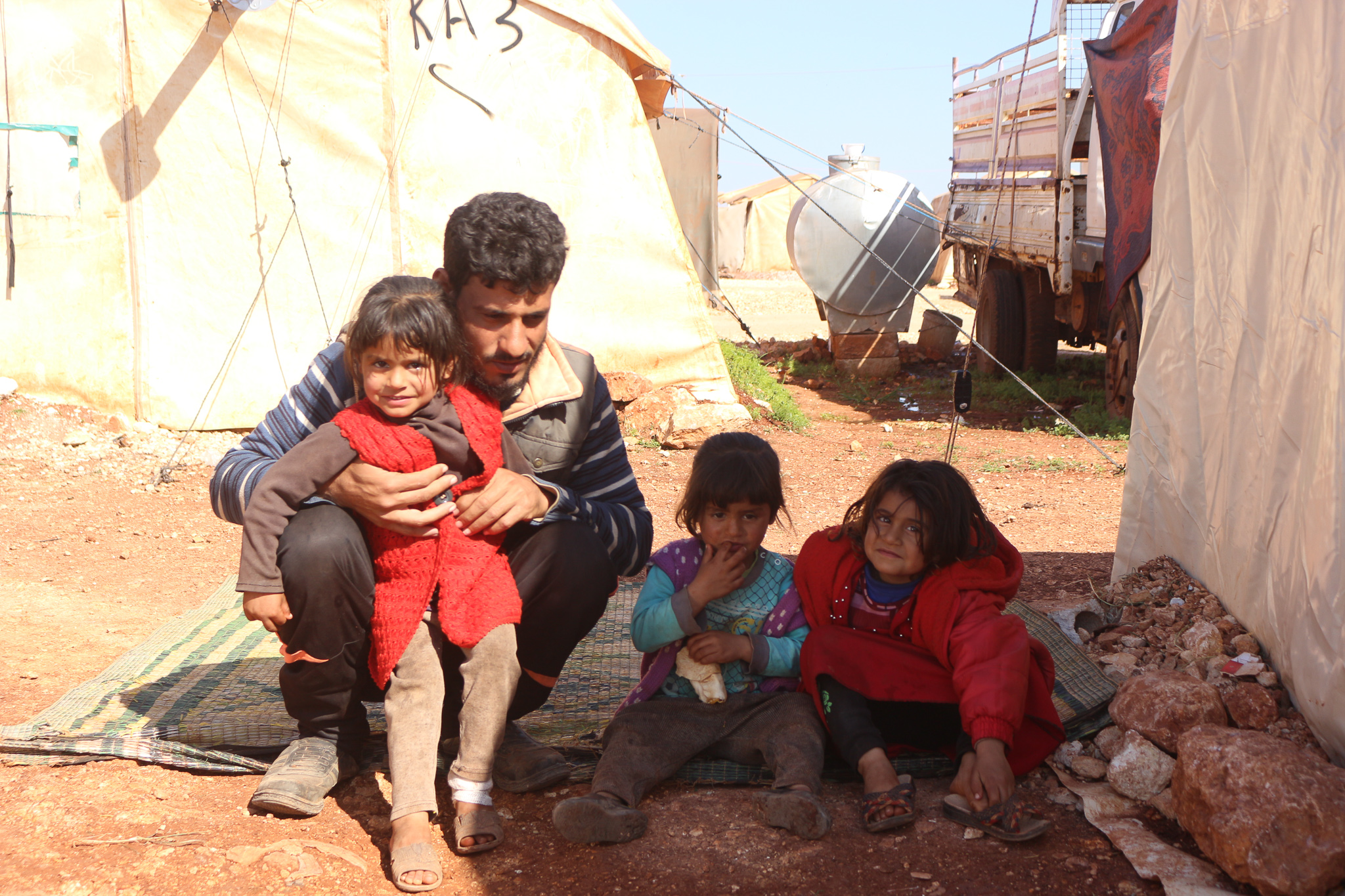 In January 2021, severe storms lashed through displacement camps in Syria, destroying the tents and belongings of thousands of families who had already lost their homes to the violent conflict. Many now faced a brutal Syrian winter without shelter or warm clothing.
Basel and his three young children had already spent two years in their camp and he feared they would not survive a third. But with the help of generous ShelterBox supporters, we provided Basel with a Shelter Kit to secure the tent and protect his family from harsh rains and frigid temperatures. We also gave his children winter coats and boots, keeping them warm enough to play during the day and sleep through the night. As the Syrian conflict enters its 11th year, the futures of families like Basel's remain uncertain.
For now, all he can do is put on a brave face for the sake of his children.
Click here to learn more about our work in Syria.
As of February 2022, at least 785,000 people have been displaced in Cabo Delgado and surrounding areas in Mozambique, although experts say that the exact figure is likely much higher.
Attacks on villages continue to displace more and more people, including Ana, who fled after witnessing insurgents burning homes and killing civilians in her village. She tells of the many difficulties displaced people face, including lack of access to food and crops, health problems, depression, as well as mosquitos. She is thankful for the aid ShelterBox has provided, especially the kitchen set that allows her to cook meals for her family.
Ana remains vigilant and encourages others in her camp to do the same. Once you've witnessed and fled the violence she has, it is difficult to ever feel safe again.
Click here to learn more about our work in Mozambique.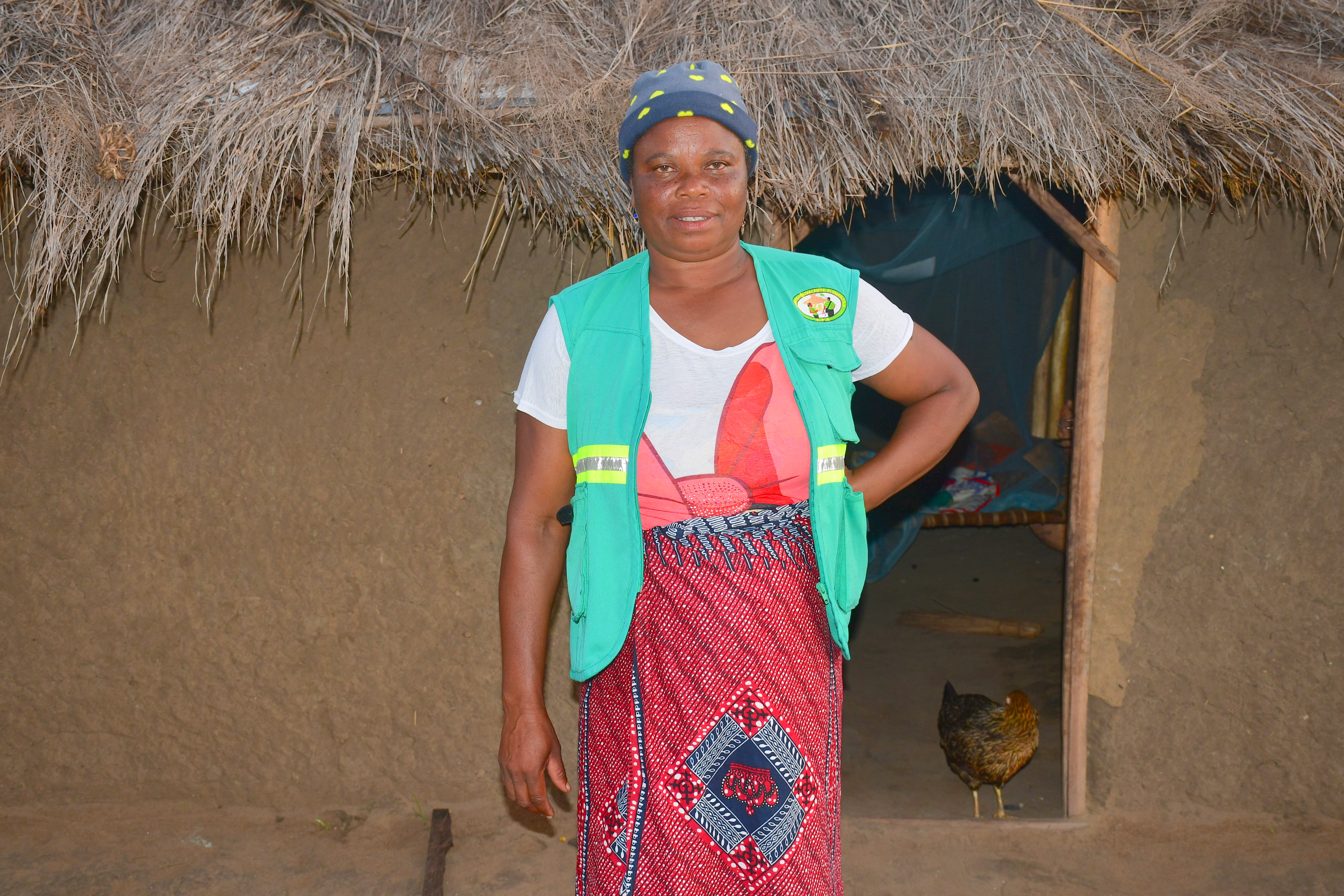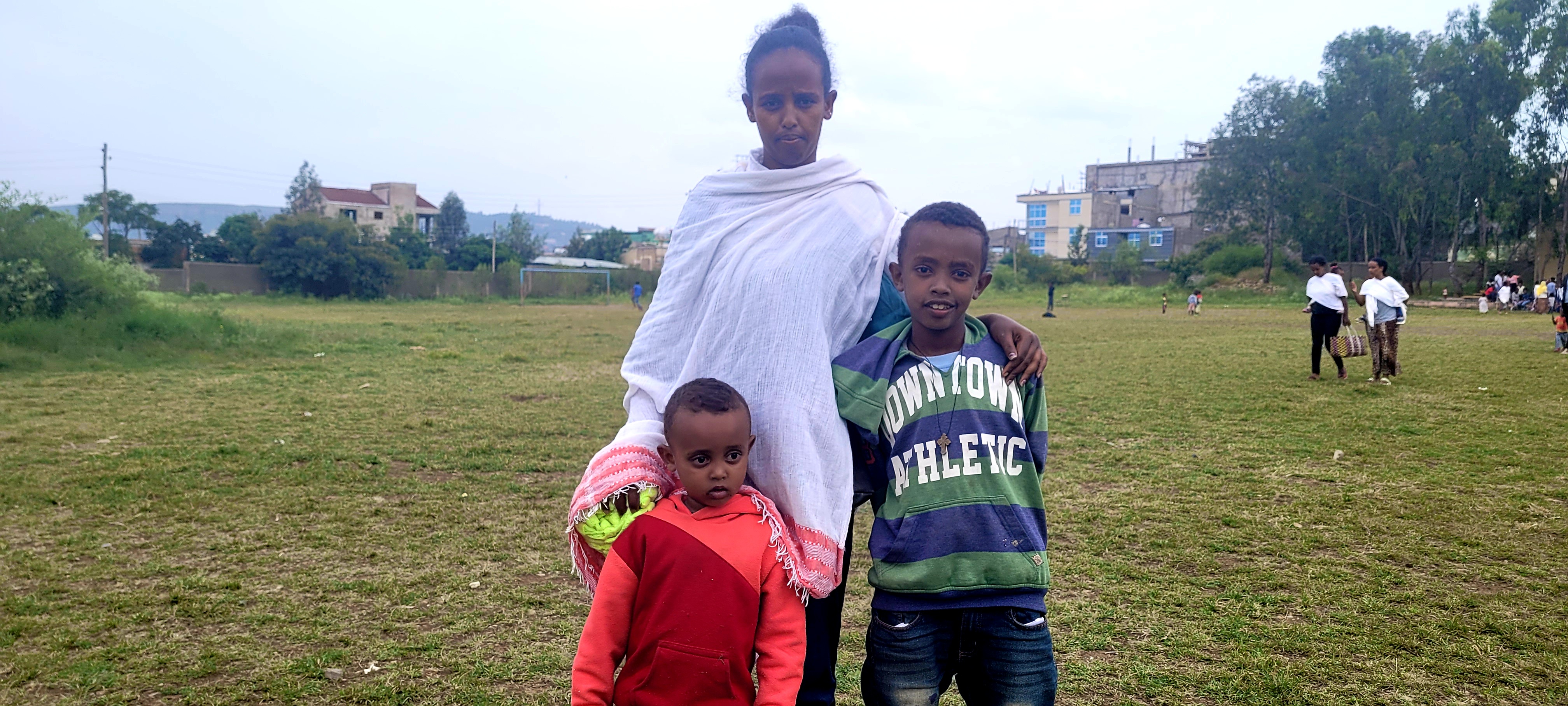 Ethiopia is experiencing a complex humanitarian emergency due to conflict, insecurity, and the effects of climate change. Conflict in the Tigray region has caused over 2.6 million people to be displaced and left 9 million people in need of humanitarian assistance.
As the conflict intensified, Alem fled with her children to Mekelle, Ethiopia. She was living in a cramped collective center along with many other displaced people where they experienced food shortages and an overall lack of support. It is especially challenging for those with children, she says. Alem was very happy with the items she received from ShelterBox, especially the cooking pots and blankets.
Despite receiving ShelterBox support, Alem and her family continue to face many issues in their daily lives, and Ethiopia continues to be one of the world's most underfunded crises.
Click here to learn more about our work in Ethiopia.
In 2009, the terrorist group Boko Haram launched an insurgency in Nigeria, forging a path of death, destruction, and displacement in the country and nearby Cameroon ever since.
For Salupha, the true "nightmare" began in 2016, when he was kidnapped by the group and forced to leave his life behind. After two years in captivity, Salupha managed to escape, wandering through various villages for months until finally being reunited with his family. In addition to dealing with the death of his wife, Salupha struggled to find adequate shelter and clean water for his family. But thanks to ShelterBox supporters, we were able to provide Salupha's family with shelter materials and essential household items.
Salupha is especially pleased with the water filter because, although much about his family's situation remains uncertain, he can have peace of mind knowing that their water supply is safe.
Click here to learn more about our work in Cameroon.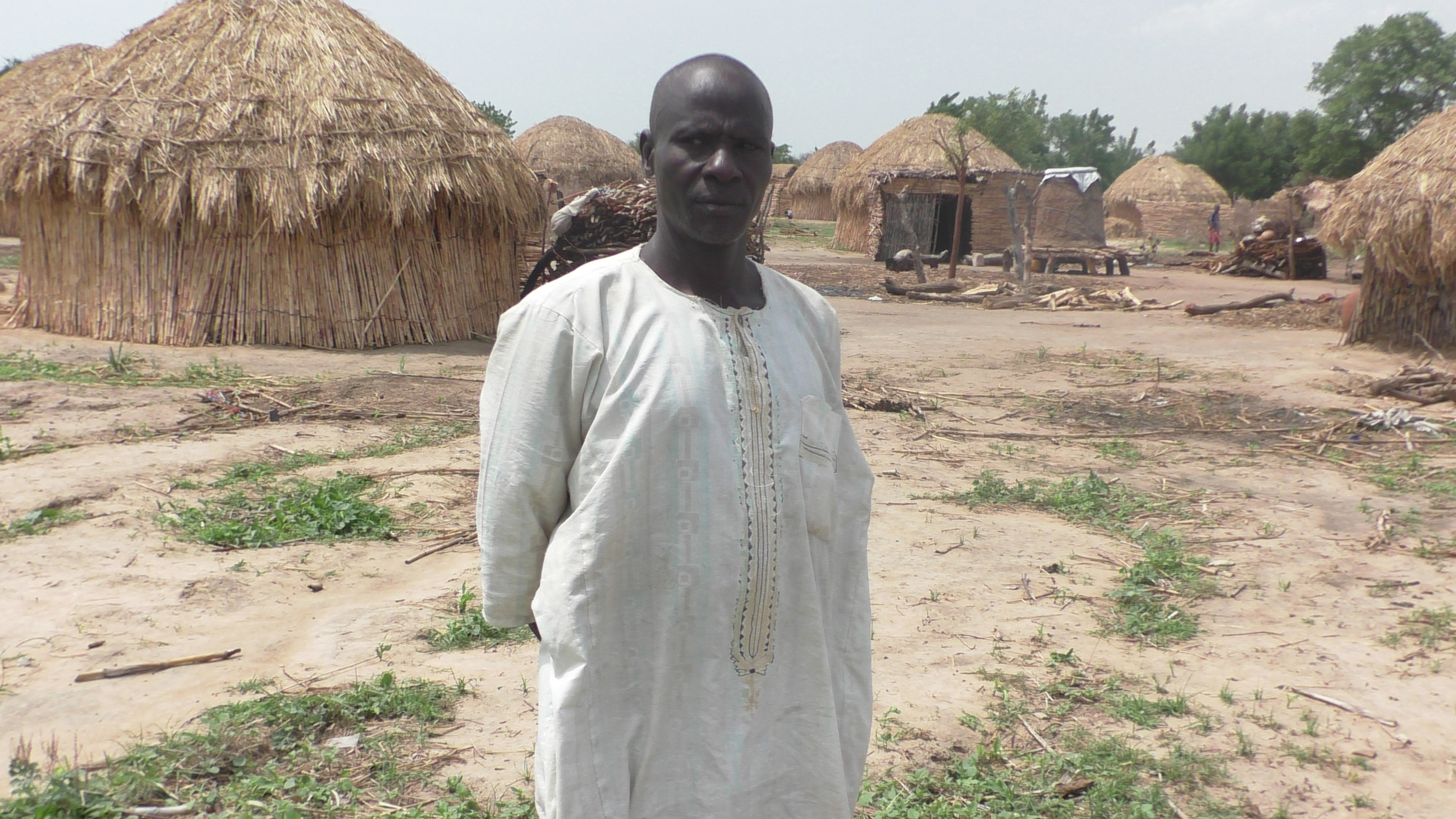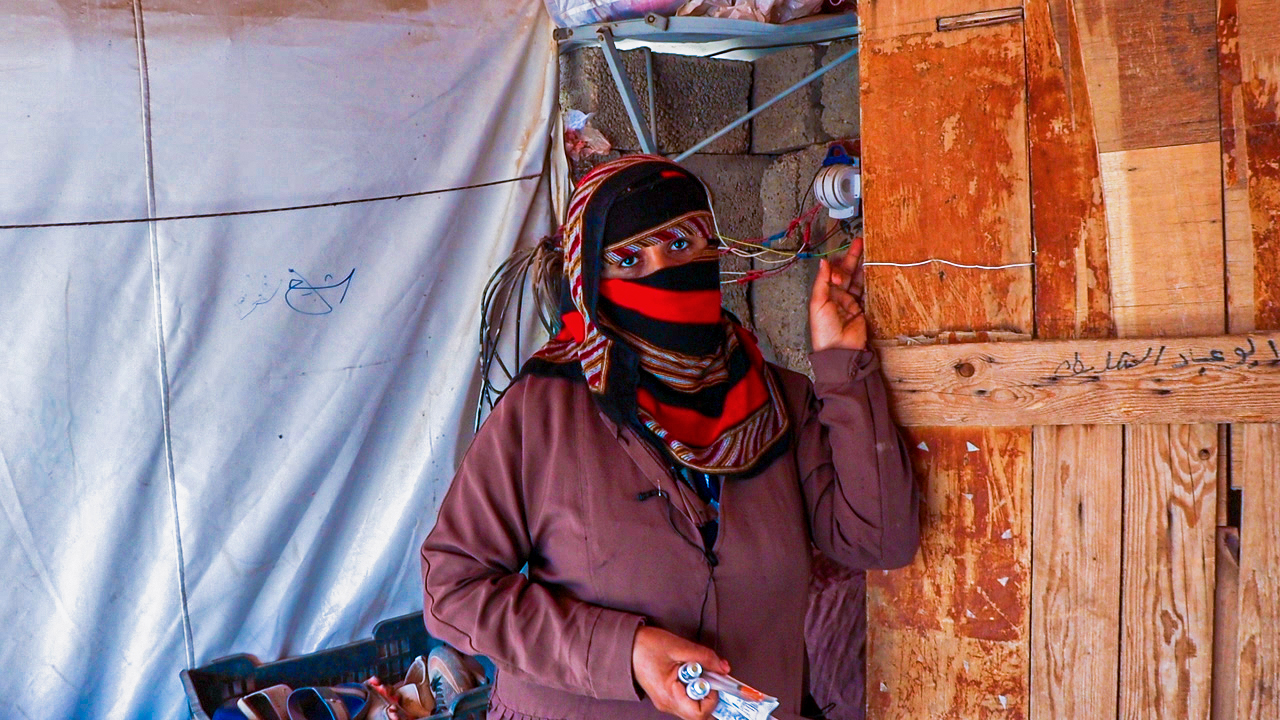 Driven by civil war, extreme weather, and a failing economy, Yemen is home to one of the world's worst humanitarian crises.
One day, Eshraq and her family joined the millions of Yemeni families currently displaced when their home was destroyed by floods and heavy rains. Nearly all of their possessions, from Eshraq's refrigerator to her children's clothes, were washed away in minutes. Safe housing options were already slim due to the conflict, meaning that Eshraq's family now struggles to share a one-room structure, with the children having to sleep outside at night. Of her country's many instabilities, Eshraq is most fearful of the impact disease and further flooding could have on her family's safety.
Click here to learn more about our new project in Yemen as well as how we'll be supporting families like Eshraq's.