This past year has been punctuated by the extraordinary need for the work of ShelterBox.
With 85 million people around the world now displaced because of natural disaster or conflict, there are more people displaced globally than at any other time in recorded history.
With no end of disaster or conflict in sight, ShelterBox continues to work tirelessly to provide vulnerable people with the emergency shelter and supplies needed to bring protection, warmth, and recovery.
Support from people like you has made a vast difference in the lives of families who lack the basic resources they need to begin to rebuild their lives and communities.
Our aid is more than a canvas roof overhead or a warm blanket to wrap a child in. It's a good night's sleep after what has felt like a nightmare. It's the only home a family may have for weeks, months, or even longer.
But most of all, it's the promise that the worst is over, and there's a brighter future ahead.
In 2018, we responded 18 times (10 natural disasters and 8 conflicts) and provided 210,000 people across 17 countries with emergency shelter and life-saving aid items.
30,000 families were supported with emergency shelter and other essential household items, including tents, tarpaulins, tool kits, blankets, mosquito nets, solar lights, cooking sets, water carriers and water filters.
Another 12,000 families were supported with essential household items, including blankets, mosquito nets, solar lights, cooking sets, water carriers and water filters.
Click here to view the full report.
Responding all over the world
---
We do whatever it takes to support the most vulnerable families affected by conflict and natural disaster worldwide.
Antigua and Barbuda – Hurricane
Bangladesh – Flooding and Rohingya crisis
British Virgin Islands – Hurricane
Cameroon – Conflict
Chad – Conflict
Dominica – Hurricane
Dominican Republic – Hurricane
Ethiopia – Complex Emergency (conflict)
Indonesia – Earthquakes & Tsunami
Iraq – Conflict
Kenya – Flooding
Niger – Conflict
Nigeria – Conflict
Philippines – Tropical Storm and Typhoon
Somaliland – Drought
Syria – Conflict
United States – Hurricane
Vanuatu – Volcano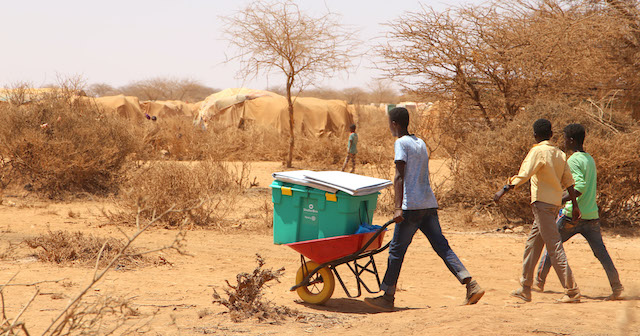 2018 Deployment Highlight: Somaliland
Ongoing drought and conflict have caused internally displaced people to be driven towards urban areas, causing overcrowding.
Measuring our impact
---
How do we know if we're contributing to the recovery process?
We go back to the communities we helped in the months following a disaster to ask people how they're doing compared to a list of outcomes.
Each response to a disaster or conflict is evaluated separately and we use the results to help influence our future decisions and how we make improvements with our disaster responses.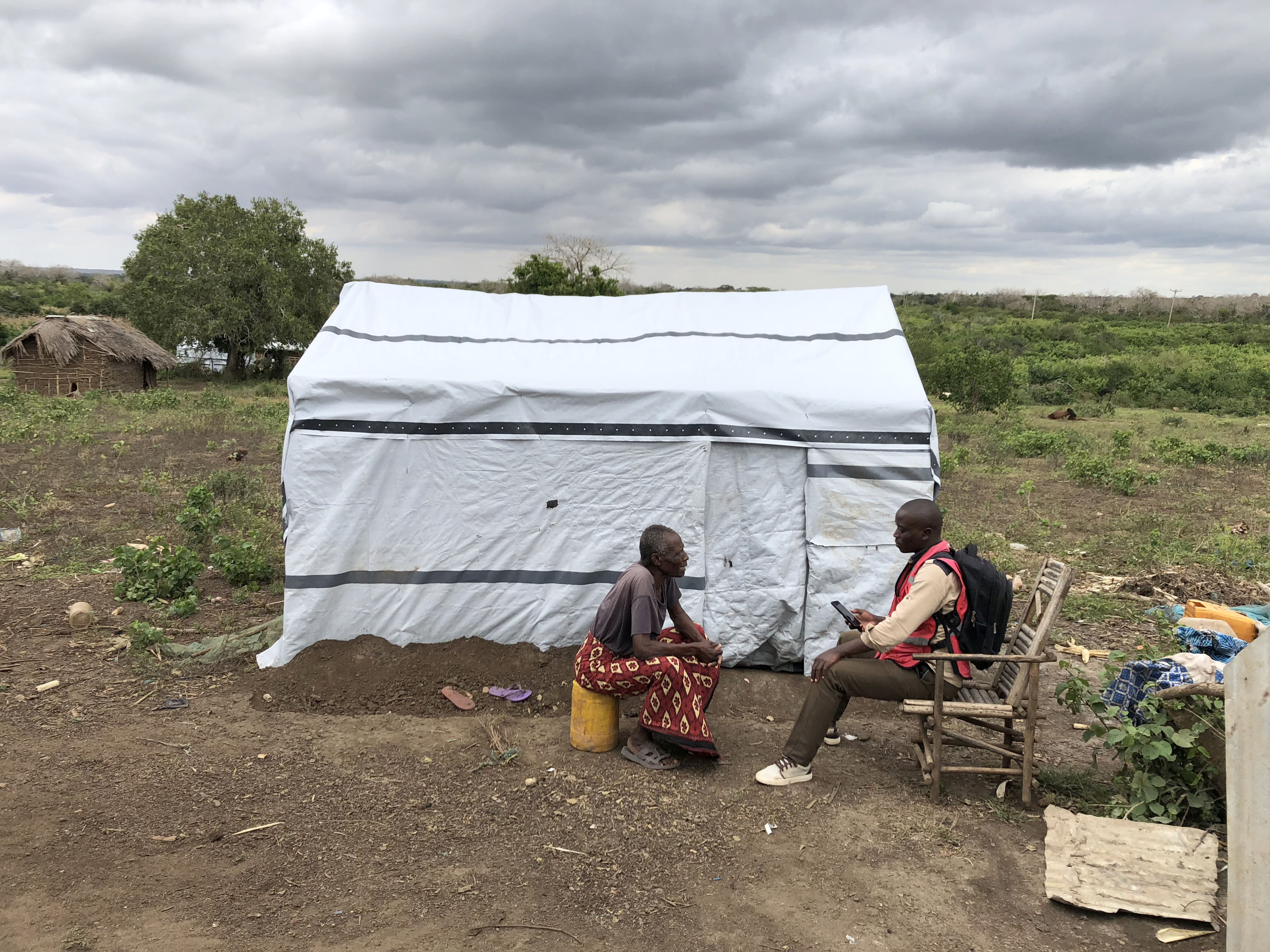 Monitoring and Evaluation Data from 2018
91% of beneficiary respondents claim that they are now sufficiently sheltered/protected from the elements after receiving shelter materials
96% of beneficiary respondents feel that they are now more prepared if there were to be any future disasters
83% of beneficiary respondents agree that the training on how to construct and use shelter materials provided by ShelterBox was useful
99% of beneficiary respondents claim they felt safe and were treated with dignity and respect throughout ShelterBox distributions
89% of beneficiary respondents feel safer at night now they have solar lights
*Data taken from seven responses evaluated throughout 2018.
Global Recognition
---
ShelterBox is honored to have been nominated for the 2018 Nobel Peace Prize.
The nomination was a recognition of our humanitarian efforts to help families caught in some of the world's most extreme conflict zones, including the Syrian crisis, the Lake Chad Basin, and in some of the world's largest refugee camps like Cox's Bazaar in Bangladesh.
Our work keeps families together during a time of unprecedented displacement.
This nomination would not have been possible without the dedication and generosity of our supporters, volunteers and partners at home and throughout the rest of the world.
Volunteer & Partner Support
---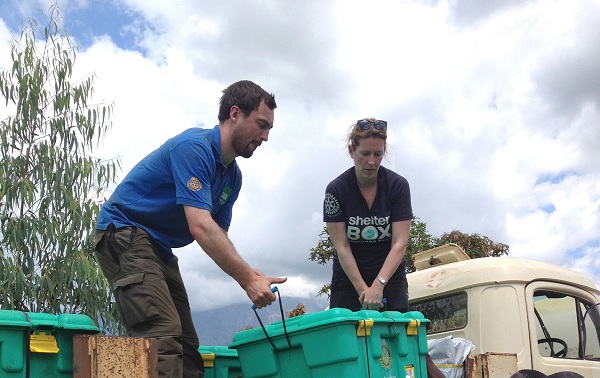 We couldn't do what we do without the amazing support of our partners and incredible volunteers who go above and beyond to help families who have lost so much.
1,120 Volunteer Days
Our Volunteer Response Team Members have given an incredible 1,120 days of their time, energy and skill, leaving their own families to help provide emergency shelter and vital support to families around the world.
10 Rotary supported responses
We are proud to be an official project partner of Rotary International. Local Rotary groups and Rotarians around the world have helped families in almost all of our 10 responses to natural disasters.