ShelterBox is a global organization made up of people who believe in shelter as a human right – that shelter from the chaos of disaster and conflict is vital.
At ShelterBox, we envision a world where no family is left without shelter after disaster. ShelterBox is celebrating 20 years of assisting in the immediate response and early recovery phase by hand-delivering essential shelter and supplies to communities devastated by disaster and conflict situations. Temporary shelter is the first and most crucial step of recovery. It is the foundation for the lives of the families we serve enabling them to rebuild in the aftermath of disasters until permanent housing solutions are available.
Now more than ever, our mission and the importance of home has never been clearer, yet there are 104 million people displaced in our world due to conflict or disaster. Without a shelter to socially distance, displaced families are particularly vulnerable to COVID-19. We are steadfast in our commitment to reaching these families, providing emergency shelter and resources to help them recover and keep them safe.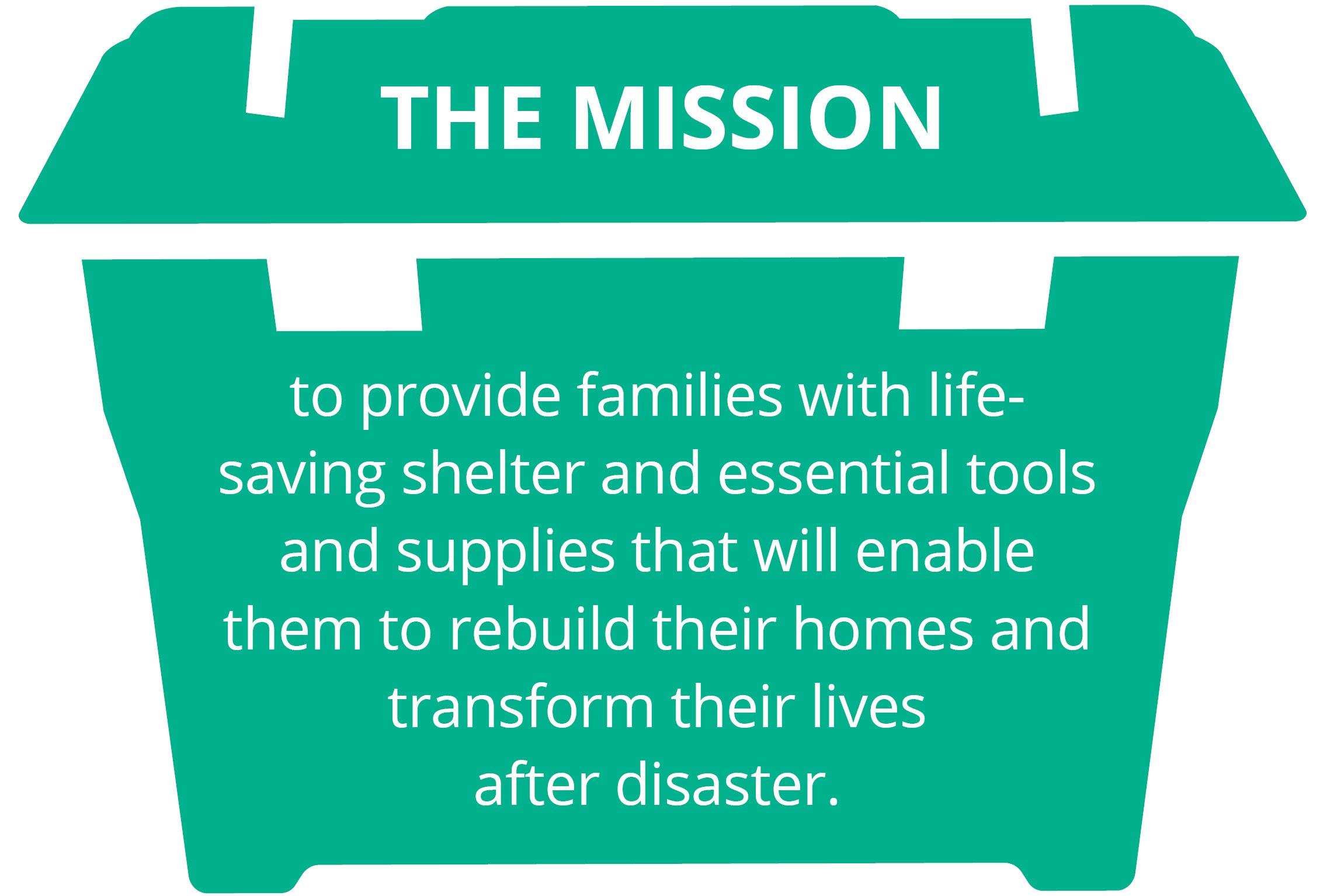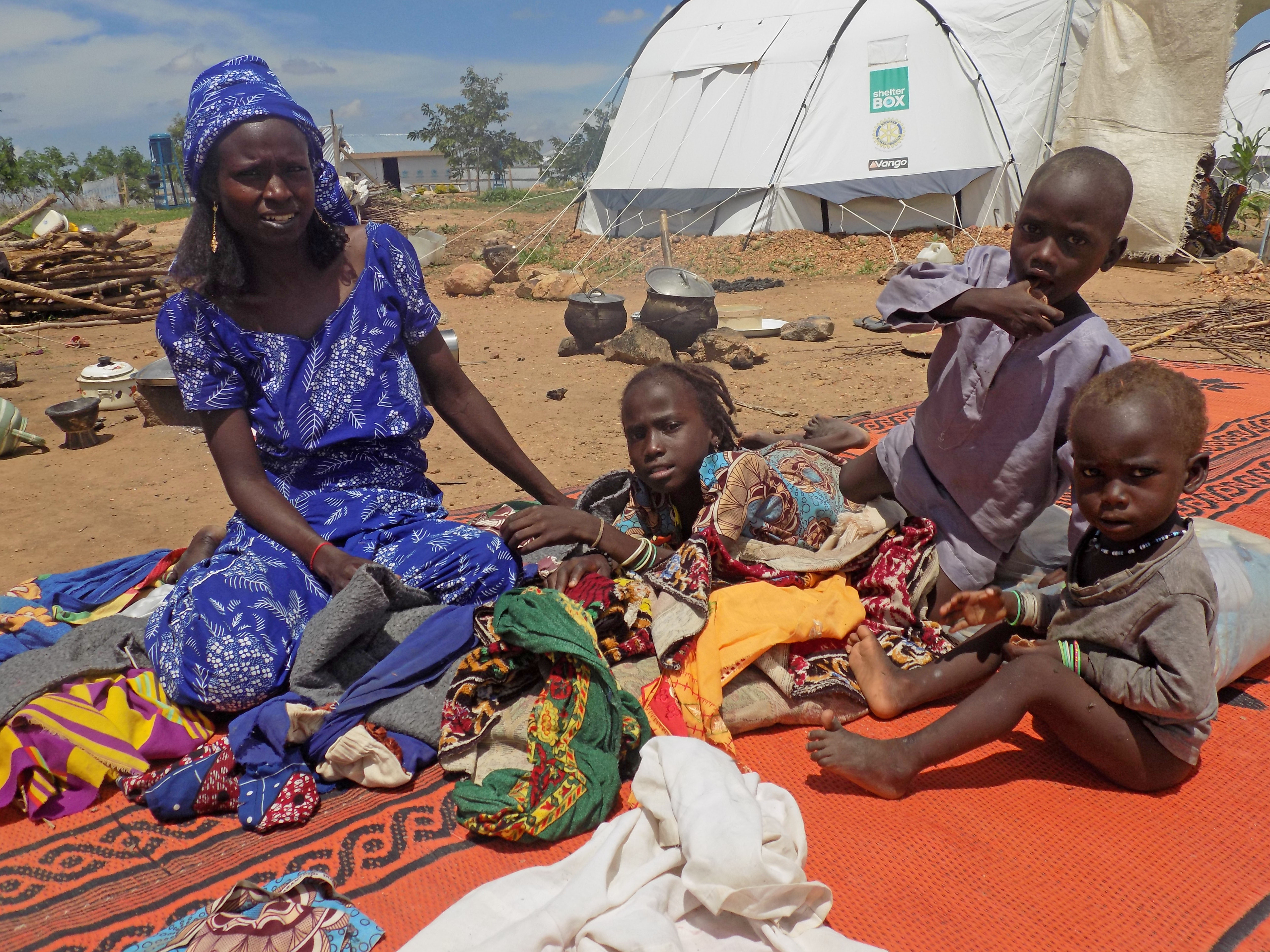 Boxes and kits packed full of essential supplies
---
WHAT'S IN A SHELTERBOX?
The ShelterBox contains a family-sized relief tent and essential supplies, including solar lights, water purification, blankets, cooking equipment and tools to start the process of creating a home.
SHELTERBOX INCLUDES: family tent, kitchen set, blankets, ground mats, hats, gloves, and scarves, mosquito net, water filtration system, water carriers, solar light, box, hygiene supplies like soap and wash basin, ShelterBox tool kit with: hammer, saw, wire cutters, rope, and children's school kit.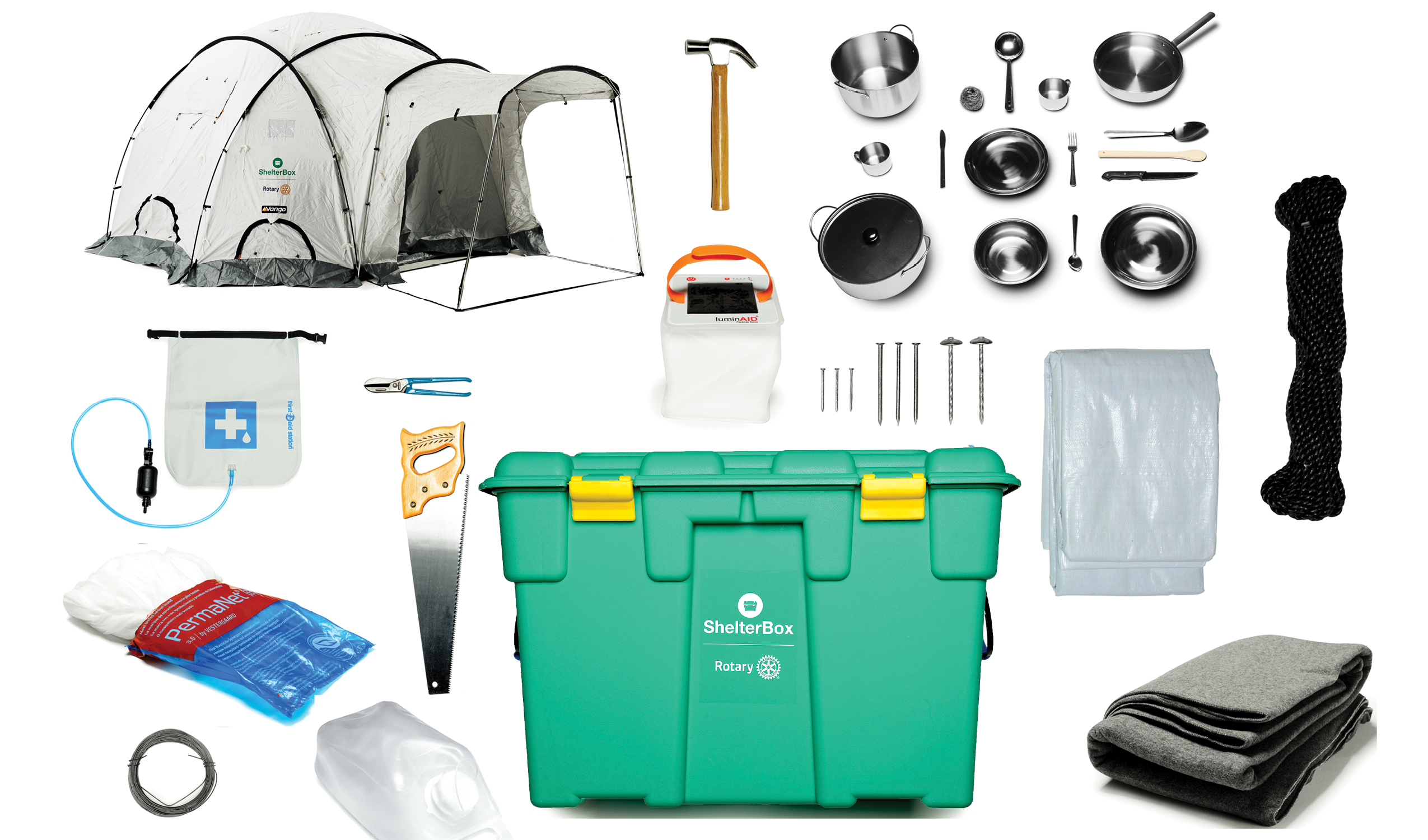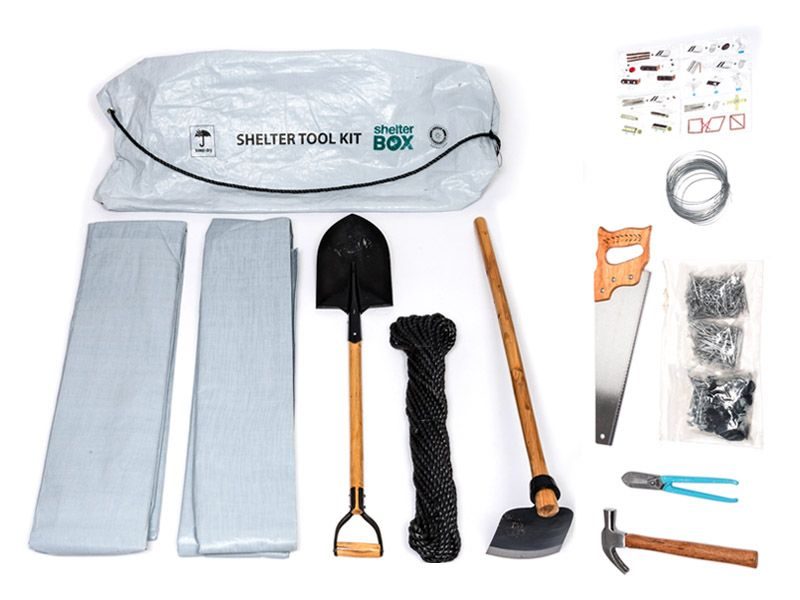 WHAT'S IN A SHELTER KIT?
The ShelterKits contain vital hardware including heavy-duty tarps, hand tools, ropes, and fasteners that can be used to build a shelter, repair damaged buildings and begin to rebuild a home.
SHELTERKIT INCLUDES: shovel, hoe, wire cutters, wire, hammer, nails, rope, tarpaulins, bag, and saw.

We put families first
We work tirelessly and with a flexible approach to provide the most vulnerable families, often women and children, with the emergency shelter and supplies needed to bring protection, warmth, and recovery after disaster.
We prepare
Disasters never take days off and neither do we. We pre-position aid in locations around the globe so we can swiftly deliver the right aid when and where it's needed.
We are focused
We specialize in emergency shelter. We use our experience and expertise to focus on providing the essential tools needed to help rebuild homes after disaster.
We go the distance
We have a powerful global network of partners that enable us to achieve our mission. This network helps us go farther, enabling us to reach the most remote and often overlooked communities around the world that have been devastated by disaster to ensure that no one gets forgotten or left behind.
We return
We don't believe that one size fits all and our work isn't done until we know that we've provided the right materials to help people transform their lives. We continue to evolve by returning and talking to, working alongside, and learning from the families who use it
We work all over the world to reach remote communities devastated by disaster or conflict. Scroll down to see where.
For live operations updates, join our operations team every Tuesday at 9:30 AM EST/6:30 AM PST on the HQ Facebook page.
Follow ShelterBox USA on social media for more: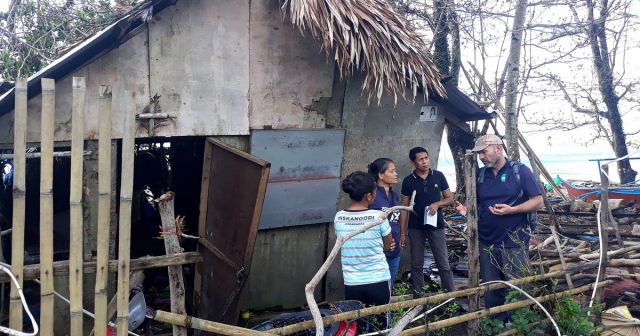 Building relationships
We have strong bonds, just like the families we help. ShelterBox is made up of dedicated staff, supporters, and volunteers. Together, we bring the knowledge, vitality, and conviction to go further – faster.
Building Peace
Every minute, more families lose everything in the chaos of conflict. Their homes, their livelihoods, and even family members are brutally snatched away. Take a look at how we're helping to build peace, one family at a time here.
Safeguarding
At ShelterBox, we are proud to have safeguarding policies in place designed to protect the families we help, our operational staff and our incredible response team volunteers who travel to disaster areas with us, and the local communities we work with.